Best E-commerce Agencies in London
---
Explore the best E-commerce agencies in London, specializing in marketing strategies, automation, advertising, analytics and SEO services for your website or e-commerce platforms including Amazon and Shopify.
Featured Agencies
Prominent E-commerce Agencies of London
A multi-award winning, international performance agency. The strategic partner to the world's most exciting and ambitious brands, making growth potential a reality.
The UK's most recommended agency - for three years running - and winner of Google's top accolade, the Growing Businesses Online award.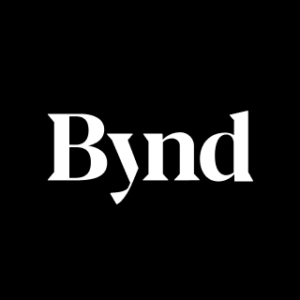 Beyond is a design and technology agency that builds world-class products for the digital age.
Crowdform is a digital product and venture activation studio. They create innovative platforms, apps and websites for startups and global brands.
AREA 17 is a brand and digital product agency in Paris and New York. We solve problems to serve people with work designed to simplify and engineered to endure.
Explore the agencies in London
There are various types of digital marketing agencies in London. Here you can find out the digital marketing agencies by their services and your needs
DAN Member Agencies
Providing E-commerce in London
How to Choose the Best E-commerce Agency in London?
If you search on Google for an 'E-commerce marketing agency in London', you will receive many search results. So, how will you find out which of these agencies is the best for your business?
A little bit of research can help you make the correct decision. A comprehensive research method can help you identify the best agency for your business. You can begin with listing objectives and then scoring each agency based on its experience, approach, and understanding of its ability to execute.
Read More

It is also crucial that you make it clear that you expect real-time analytics. You must evaluate weekly reporting for marketing projects and find out if the eCommerce PPC management agency can deliver it.
Remember, the right partner can be a great asset to your company as it will help you increase revenues and reduce operating costs. Therefore, to find an E-commerce SEO agency that has a winning combination of technical skills, business knowledge, & best practices, select the best E-commerce agency in London now based on the criteria given below.

There are two types of E-commerce businesses in London. The single vendor, and multi-vendor ecommerce store. A single vendor, as the name suggests, refers to a single entity. Whereas the multi-vendor sells products to multiple vendors and customers.

Free Listings
of E-commerce Agencies in London.
Foundry Digital is your go-to for all web design, e-commerce website development and digital marketing services.
Effra Digital are a digital transformation agency building beautiful, integrated, efficient websites and products that help your organisation succeed.
We are a UK-based digital design agency, specialising in online branding, bespoke websites and interface design.
Crucible works closely with clients on a consultative basis to understand their specific business needs to digitally transform their organisations.
We're a one stop shop for growth that specialises in H2H (human to human) marketing tactics for mission-driven brands and nonprofits.