Best UX Design Agencies in London
---
You can create easy, efficient and all-round experiences for your users by improving the UX design of your website & app. Find out the best UX design agencies in

London

.
Featured Agencies
Prominent UX Design Agencies of London
AI-Driven Experience Design. We Combine Human Empathy and Intelligent Data to Make Experiences Better.
We solve digital challenges and craft memorable customer experiences through product design, tech & conversion rate optimisation.
Beyond is a design and technology agency that builds world-class products for the digital age.
A London based digital design agency. From their Clerkenwell studio, they specialise in Creative Web Design, Web development, Branding & Digital Marketing.
Impression is a multi-award winning digital agency, specialising in the delivery of high performance campaigns across SEO, PPC, analytics and digital PR.
Crowdform is a digital product and venture activation studio. They create innovative platforms, apps and websites for startups and global brands.
Venture Forge aim to help others become exceptional at e-commerce and to be a true growth partner for businesses going through ecommerce transformation.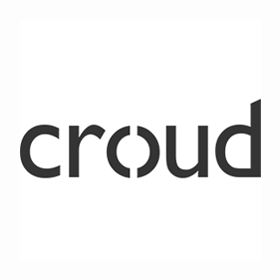 Croud is an award-winning, global, full-service digital marketing partner, specialising in developing key strategies for sustainable business growth.
Explore the agencies in London
There are various types of digital marketing agencies in London. Here you can find out the digital marketing agencies by their services and your needs
Our Member Agencies
Providing UX Design in London
Why do You Need to Work With A UX/UI Design Agency in London
UX design focuses on improving customer experience with the help of utility, ease of use and successful campaigns. User experience and user interface directly affect how people use your website.
Most of the online users are less likely to return to a site if they have a poor experience. However, a superior UX design can build a great brand interaction and enable users to come back. If you are designing a website, for example, you have to make sure that it is user-friendly. You have to look from the perspective of your users while you are surfing on this website.

Read More

Is it easy to navigate? Is it useful or pleasant to use it? Does it look applicable to your target audience? You need to be able to answer "yes" to all these questions if you aim to be successful.


Your website is the most crucial point of interaction with clients, so make sure to design it properly. Learn about UX and UI best practices and only hire one of the best UX design agencies in London that are actively learning and staying on top of the contemporary design trends.

Let's collaborate with one of the UX design agencies in London that we have listed above, and then create a consistent and positive brand experience.

Free Listings
of UX Design Agencies in London.
Goldfish are a full service, remote agency, who bring real world experience to solving complex business problems.
LORDEYS is an award-winning full-service digital agency providing identity, web design & development and CMS, e-commerce, SEO for International companies.
A leading creative agency, trusted by some of the world's biggest brands to improve user experience and boost engagement.
We exist to develop purposeful and effective digital products and services. We're also an academy for talent.
We Build Meaningful Brand Experiences. Underline is an award-winning digital agency to strategically launch and relaunch brands to make change pay.
Grow is a digital growth agency in Dubai & London that helps companies reach their true potential. Call or email us today and let us grow your business together.
An award-winning London web design agency, specializing in interactive, engaging & bespoke website design. WordPress CMS & SEO optimized website experts.
Digital transformation services agency providing forward-thinking web development, web design & SEO from offices in London and Bedford to nationwide clients in the UK.
Borne Digital is a leading mobile app development agency. We specialize in apps for iOS and Android, as well as web development.
Durable Digital are a full service digital agency with a core focus on strategy, design, technology, and management consulting.
UK Digital Agency creating safe and scalable digital experiences designed and built around users.