Best UX Design Agencies in London
---
You can create easy, efficient and all-round experiences for your users by improving the UX design of your website & app. Find out the best UX design agencies in

London

.
Featured Agencies
Prominent UX Design Agencies of London
A multi-award winning, international performance agency. The strategic partner to the world's most exciting and ambitious brands, making growth potential a reality.
We solve digital challenges and craft memorable customer experiences through product design, engineering & conversion rate optimisation.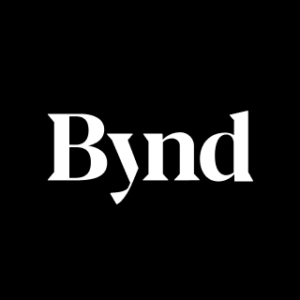 Beyond is a design and technology agency that builds world-class products for the digital age.
Crowdform is a digital product and venture activation studio. They create innovative platforms, apps and websites for startups and global brands.
AREA 17 is a brand and digital product agency in Paris and New York. We solve problems to serve people with work designed to simplify and engineered to endure.
A WordPress Agency in London that provides WordPress Design, WordPress Development and Support. All their team is UK based.
93digital are The London WordPress Agency, an award winning digital agency specialising in enterprise delivery of the most popular CMS in the world – WordPress.
Explore the agencies in London
There are various types of digital marketing agencies in London. Here you can find out the digital marketing agencies by their services and your needs
DAN Member Agencies
Providing UX Design in London
Why do You Need to Work With A UX/UI Design Agency in London
UX design focuses on improving customer experience with the help of utility, ease of use and successful campaigns. User experience and user interface directly affect how people use your website.
Most of the online users are less likely to return to a site if they have a poor experience. However, a superior UX design can build a great brand interaction and enable users to come back. If you are designing a website, for example, you have to make sure that it is user-friendly. You have to look from the perspective of your users while you are surfing on this website.

Read More

Is it easy to navigate? Is it useful or pleasant to use it? Does it look applicable to your target audience? You need to be able to answer "yes" to all these questions if you aim to be successful.


Your website is the most crucial point of interaction with clients, so make sure to design it properly. Learn about UX and UI best practices and only hire one of the best UX design agencies in London that are actively learning and staying on top of the contemporary design trends.

Let's collaborate with one of the UX design agencies in London that we have listed above, and then create a consistent and positive brand experience.

Free Listings
of UX Design Agencies in London.
Our main drivers are collaboration, innovation and passion. That's what helps us stand out from the crowd and makes us a digital marketing agency like no other.
BIO is an award-winning digital agency consulting and delivering on customer experience-led innovation and transformation.
Borne Digital is a leading mobile app development agency. We specialize in apps for iOS and Android, as well as web development.
Code & Wander is a straight-talking digital product studio based in London. We combine great design and software development to accelerate startups and brands.
For over 15 years, clients like the Bank of England, Sport England and Cancer Research have trusted us to transform complex websites, systems and applications.
Currently, Dept employs a team of 1200 people. The agency unites creativity, technology and data to help clients reinvent and accelerate their digital reality.
We are an established web development agency based in London working on bespoke projects for clients including start-ups, government and FMCG's.
ELEKS helps businesses elevate their value through product design, custom software development, and consultancy services.
We are a boutique design and development studio that specialises in Product Research, UI/UX across web and mobile, Conversion Optimisation and Branding Strategy.