Best Automotive Marketing Agencies in USA
Explore top automotive marketing agencies in USA, tailoring strategies for your brand in this fast-growing industry. They provide effective digital services, closely tracking the automotive sector to make a significant difference for your business. Stand out with their expertise.
22

Web Design

21

Web Development

20

SEO

19

Digital Strategy

18

Content Marketing
37

Automotive

18

Fashion & Retail

16

Healthcare

15

Food & Beverage

14

IT & Technology
144
Verified Automotive Marketing Agencies in USA
Featured Agencies
Prominent Automotive Marketing Agencies of USA
Baunfire is a Silicon Valley digital agency, partnering with visionary companies to design & develop impactful brand experiences on the web.
Explore the agencies in USA
Select a region, city and industry type to discover the best digital marketing agencies!
DAN Member Agencies
Providing Automotive Marketing Services in USA
VERIFIED AGENCIES
All automotive marketing agencies in USA have been vetted and verified against the following criteria:
Portfolio Quality
Reliable Services
Sectoral Expertise
Team Transparency
If you have any feedback regarding the agencies, please contact us.
eSEOspace is a full-service website design, development, and SEO firm based in San Diego, California.

HQ:
San Diego

11-50

Employees

Fueled by excellence and founded on expertise, Creative27 is a pioneering app development and design powerhouse that has been making waves in the market.

HQ:
Los Angeles

11-50

Employees

Offering Targeted Email Marketing Solutions & Transparent Packages For Businesses Worldwide - From Strategy To Development To Execution.

HQ:
Dallas

51-200

Employees

A small & mighty digital agency™ that helps brands tackle huge challenges. We're thinkers, designers, engineers, wordsmiths... and your friends.

HQ:
New York

2-10

Employees

We are a collection of merchants and highly skilled Shopify developers. We bring the worlds of design, development, and growth to drive results for your eCommerce brand.

HQ:
Seattle

11-50

Employees

Punchcut is a digital product design and innovation company specializing in connected design across future-forward devices and services.

HQ:
San Francisco

11-50

Employees

Baunfire is a Silicon Valley digital agency, partnering with visionary companies to design & develop impactful brand experiences on the web.

HQ:
San Francisco

11-50

Employees

We build extraordinary digital experiences, websites, and mobile apps. Clients include Ferrari, Visa, HP, the city of Palm Springs, Leica, Behr Paint, and UCLA.

HQ:
Los Angeles

+2 cities


USA


San Francisco


Europe


Barcelona

11-50

Employees

OneMagnify is a full service, global agency dedicated to building and transforming the world's most ambitious brands through innovative digital marketing solutions.

HQ:
Detroit

201-500

Employees

Method is a global strategy, design, and software engineering agency that crafts powerful, practical digital experiences.

HQ:
New York

201-500

Employees
How to Choose the Right Automotive Marketing Agency in the USA?
There are indeed a lot of automotive digital marketing agencies in the USA, and a majority of them aim to be all-inclusive. They may offer you the world, but if they don't understand your unique business needs and expectations, failure is inevitable. You may want to expand globally or stay local depending on your business goals, so it doesn't make sense to go with ordinary automotive marketing strategies.
Each automotive brand needs a unique marketing strategy and attention. So the main target should be selecting the right online channels to expand to make your automotive brand more remarkable online. 
Many automotive digital marketing companies in the USA define success by metrics such as the number of clicks, but maybe content marketing is not the right channel for your business needs. It's always important to determine whether to go with organic search or try any other marketing channels like influencer marketing, depending on your goals. A well-experienced digital marketing agency for your automotive brand in the USA will help you choose the right online channel and achieve your business goals.
Free Listings
of Automotive Marketing Agencies in USA
Make Your Mark wants to assist your business as you embark on the path to exceptional by providing calculated navigation.

We are a Google AdWords certified partner and have been building and marketing websites since 1998.

What's In A Name? Opportunity. We create product, company and service names that help you get the opportunities you deserve.

SICKBOAT is a global design, video production, and 3D motion graphics company.

Founded in 2004, THAT Agency is an award-winning web design, development and online marketing firm located in sunny West Palm Beach, Florida.

Stonehill helps companies to identify opportunity, create change, and accelerate growth.

Disruptive Digital Agency is dedicated to helping you create a truly meaningful brand story, a recognizable identity, and unforgettable campaigns.

Synima is your trusted media partner, ensuring that your vision is realized with unparalleled dedication and artistry.

At Ceemi Agency, we provide comprehensive marketing solutions for small and medium-sized businesses.
Articles and Case Studies on Automotive Marketing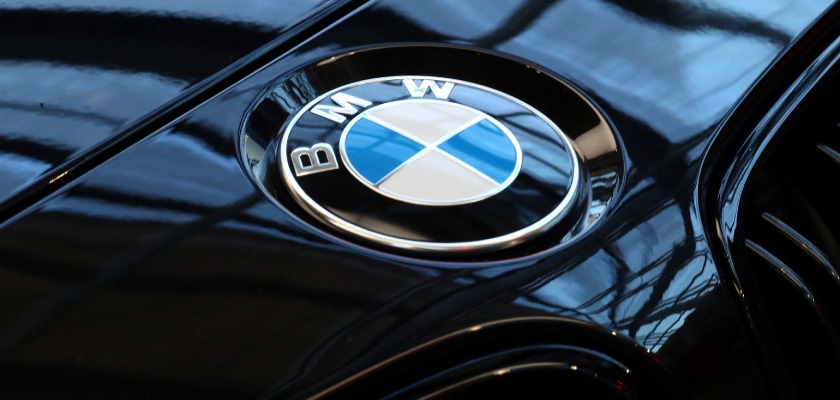 To study BMW marketing strategy, we first need to point out that the web presence …
Mercedes-Benz generates a big plan and plays its own original marketing strategy while creating amazing …