Featured Tools
Prominent Resource Management Software
Teamdeck is a complete resource management solution for companies that want to deliver projects faster and maintain a healthy team: resource scheduling, time tracking and leave management.
Visit Website
Float is a resource management platform used by small and big teams and agencies. Manage your capacity on autopilot with direct calendar integrations, custom work hours, and public holidays.
Visit Website
DAN Member Tools
in Resource Management Software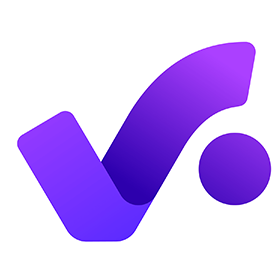 Productive is an end-to-end platform for agency management. Our tool's main objective is to provide agencies and service providers with a complete and real-time overview of their business.
Celoxis is world's leading project management & PPM software. Celoxis is deployed by more than 2000+ customers globally, from mid-sized enterprises to Fortune 100 companies, across industry verticals.
Forecast is the ultimate upgrade for any project team and organization.
Free Listing Tools
in Resource Management Software
What Is a Resource Management Program?
Resource management software is a set of tools that help digital agencies manage their project resources effectively. The process consists of planning and managing activities and teams' resources. The resources can be anything about improving resource allocation that can help complete the project plan.
A great resource management software lies in a bunch of key components. These help resources to be categorized, allocated and managed easily by project managers or team members. The key components of the resource management software for agencies are efficient resource and capacity planning, timeframes for each resource, comprehensive resource scheduling, work commitments, roles and responsibilities for each team member.

What Is the Best SaaS Resource Management Software?
The concept of the "best resource management software" varies depending on the businesses, agencies, project leaders or team members' needs. So, it would not be fair if we mention only one solution as the best. The one that better serves your needs will be the best SaaS resource management software for you. You just need to be mindful of your essential needs at first.

Read More
While creating a successful resource management plan, resource management tools help determine the essential needs to finish projects. Simply put, these management tools unlock your resources' full potential. Most of the time, businesses, digital agencies, project managers use resource management software together with project management tools for resource utilization. While they get overall insights about existing projects, they can clearly see their resource capacity for upcoming projects. By doing that, they can allocate and assign people to projects where needed.
One of resource management software goals is to provide healthy business life while optimizing teams' time and workload capacity. Most of the free resource management software comes with a time tracking feature to show who is doing what and how much time is spent on what. This helps prevent project leaders or teams from professional services' heavy workloads as they can easily see their resource capacity to complete projects.

With the rising popularity of resource management software, software providers have started producing several management tools. These include open-source, cloud-based, paid and resource management tools free solutions. Most of the paid solutions also offer a 14 day free trial version to give you overall insights into how resource management software performs and how well it serves your needs.

In our listing mentioned above, you can find both the best free resource management software and paid ones. Before investing in a resource management tool, you should have a look at the main benefits that the software offers;

Want to be Listed?
Ready to find your new customers on Digital Agency Network? List your tools to reach digital marketing agencies and digital marketers all around the world.
SUBMIT YOUR TOOL