Description:
Massive is looking for an experienced creative agency Project Manager. If you excel at problem-solving and are passionate about your craft, get in touch today.
Location: Vancouver (in-office w/hybrid flexibility)
Massive is looking for a creative agency project manager who excels at multitasking and problem-solving, builds strong relationships and is passionate about their craft. In this position, you'll be collaborating with an enthusiastic team of dynamic, creative professionals to manage the delivery of marketing campaigns, brand assets and ongoing client website needs. Massive's energetic environment is fast-paced and never boring.
As a critical member of our Project Management team, you'll oversee deliverables on various projects spanning post-launch website management, marketing collateral, digital campaigns and more. You will be a liaison between the Massive team and our clients – managing day-to-day communications and helping set expectations while working in partnership with the strategists to derive the best possible outcome for each project. Your responsibility will be to leverage the team resources to drive exceptional projects within scope and on budget—all with a sense of urgency and humour.
Responsibilities:
Facilitate the "Massive Experience" (friendly, polished, everything delivered in a tight package/no detail goes overlooked)
Communicate project progress and deadlines on a regular, consistent basis
Support the project team in project risk assessment, problem-solving, scheduling and resourcing
Provide regular progress and insight reports to the Director of Experience
Required Soft Skills:
Thoughtful, empathic communicator
Proactive organizational skills
Comfortable participating in internal or external facing meetings, as well as workshops
Excellent written and verbal communication
Ability to work collaboratively and independently
Practiced juggler of multiple tasks and priorities
Curious, driven, eager to learn
Required Hard Skills:
Creative agency + WordPress CMS experience (i.e. knowledge of how to navigate and interact with a WP dashboard)
Ability to create project roadmaps and resource accordingly
Strength at estimating tasks and costs, based on previous experience
Required Software Experience:
Project management software (we use Wrike)
Messaging software (we use Slack)
Bug tracking software (we use Bugherd)
Google Apps (Drive, Docs, Spreadsheets, and Slides)
Familiarity with WordPress, Shopify, and CMS platforms overall
Qualifications:
Minimum 2-4 yrs experience as a Project Manager in a digital agency (OR on a digital product customer service team)
Post-secondary education or equivalent industry experience
Bonuses:
Understanding of SEO and Google Analytics
Experience in co-facilitating workshops, online or in-person
Experience with in-project sales
Card-carrying member of a Digital Project Management industry group
Supplemental courses in Digital Project Management
Passionate about UI/UX, web accessibility, quality design, innovation
Previous Account Management experience
Compensation:
Based on experience.
If you think you're the person for the job, please apply below.
Due to the volume of responses received, only suitable applicants will be contacted. Thank you for your interest in Massive Media.
No phone calls or walk-ins.
Job Application Link: https://engagemassive.com/careers/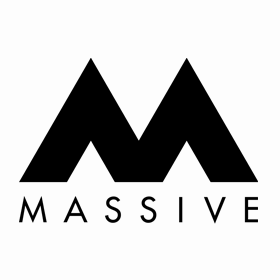 Massive Media
A leading branding and experience design agency for those with purpose. Massive crafts brand experiences and digital products that tell stories and start conversations.
APPLY NOW
Our member agencies are always looking for the best candidates to hire.