Description:
We are looking for an experienced Senior Project Manager to join our growing project management team. You will have an excellent understanding of how to manage people and resources efficiently and effectively. You will oversee all touch-points throughout the projects, including timelines, budgets, schedules, assets, and communication. You thrive in a collaborative environment, partnering with talented cross-discipline teams who are driven to build innovative experiences for our industry-leading clients.
What You'll Do:
You demonstrate great communication, leadership, and relationship management skills
You will scope and manage complex digital projects for global technology brands, leading B2B companies, and ambitious startups
Ability to process information quickly as well as deliver it in a concise manner in both small and large group settings
Ability to work under tight deadlines, facilitate rapid changes in real-time, and prioritize tasks efficiently and effectively
A fundamental understanding of web design, user experience, graphic design, motion graphics, and content creation
Serve as a strategic leader from project kick-off to delivery, advocating for both client and user needs
Lead discussions and presentations, conveying the power and thought behind design decisions
Build strong relationships with clients and be seen as a go-to for problem-solving and ideation
Ability to work seamlessly with designers, developers, and client-side marketing teams
Ability to mitigate and escalate any project risks
Ability to communicate and articulate complex digital projects to a variety of audiences
What You'll Bring:
5+ years of experience at a leading digital agency
Experience managing scopes, timelines, schedules, financials, and resourcing for projects
Proven track record of managing complex digital projects ranging from $500K+
Player/coach mentality who is open to different points of view
Collaborative, organized, detail-oriented, and results-driven
Exceptional communication skills
Identify efficiencies and challenges to improve processes on future projects
Where You'll Be:
For this role, you can be located anywhere in the USA
We are a distributed team of Designers, Developers, Strategists, and Producers across the USA and beyond
If you prefer an office to work from, our HQ is in downtown San Jose, CA.
Working hours? We operate within the Pacific Standard time zone and from time to time, you will be required to accommodate PST time for team and client collaboration
Job Application Link: https://www.baunfire.com/careers/55c0b67e-3dc6-4d1e-9e94-6d62d6cfb8d6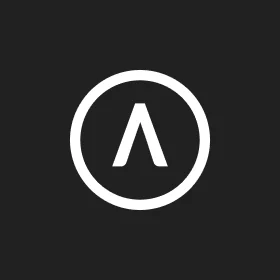 Baunfire is a Silicon Valley digital agency, partnering with visionary companies to design & develop impactful brand experiences on the web.
APPLY NOW
Our member agencies are always looking for the best candidates to hire.