Location: Bournemouth / UK
Position: Front-End Developer
Job Description
Working as part of our global multicultural development team, you will be responsible for delivering beautiful animated experiences on the web with the opportunity to expand your skillset into a full stack position with a front end specialism.
Job duties:
• The independent execution of production tasks
• Delivery of small to medium projects to set deadlines
• Simple client-facing communications
• Engaging the team with ideas from the wider industry
• Code deployments to development environments
• Basic database administration tasks
Job Benefits:
• Open plan office in Bournemouth town centre
• 10 minutes walk to the beach
• Annual Christmas trip abroad, previously we've been to Barcelona, Marrakech, Budapest and Amsterdam. This year we're going on a cruise to Bruges.
• Regular team get-togethers, meals and drinks to celebrate team successes
• Global travel opportunities
Job requirements:
• Minimum of 2 years relevant agency experience
• Proficient in HTML5
• Proficient in CSS3
• Proficient with *nix systems
• Experience with Git source control
• Comfortable using third party JavaScript Libraries
• Comfortable with modern Front End Tooling and Workflow
• Working knowledge of Photoshop and Illustrator
• Working knowledge of vanilla JavaScript techniques
Job Application Link: https://thisiscrowd.com/jobs/front-end-developer-bournemouth/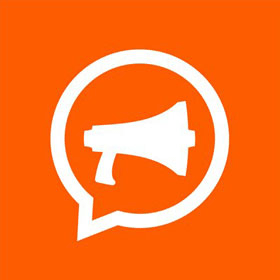 Crowd is a global creative agency with 12 offices worldwide. So wherever you are, Crowd will make a world of difference to your brand.
ADDRESS
Wilson Park, 2 Lorne Park Road, Bournemouth, BH1 1JN
PHONE
+44 (0) 1202 529743
E-MAIL
results@thisiscrowd.com