Description:
You will collaborate with our global senior leadership teams, creative directors, designers, strategists and cross-functional teams to visualise the essence of a project and take it from an idea to a world-class execution.
You see every brief as an opportunity, not a challenge. You appreciate the love for design and have experience working across social media, creative advertising, and UX design.
You specialise in visual storytelling and must be able to clearly present solutions and creative thinking to both internal stakeholders and clients.
Responsibilities:
Develop concepts and provide clear, strong design direction
Design engaging and interactive assets across social media, advertising and UX
Ensure all work aligns with design principles and brand standards
Continually advocate for quality, brand consistency and creativity
Provide quality assurance and constructive feedback to other designers
Work with the team through to final delivery
Participate in client presentations and pitches
Comfortable managing team members
Communicate design trends to internal teams and clients
Requirements:
7+ years of agency experience
Diploma or degree in design, visual communication or similar
Diverse online portfolio demonstrating processes and problem solving
Knowledge of UX/UI design and processes
Strong understanding of digital design, motion graphics, typography and layout
Strong communicator and written skills to articulate design thinking
Proficient in Adobe Creative Suite
Comfortable with Google Workspace
Strong conceptual thinking
Ability to direct new ideas and take criticism and feedback
Must have keen eye for detail
Interest in emerging technologies and design trends
Bonus Skills:
Arabic is preferred but not mandatory
Sketch and illustrating skills are preferred but not mandatory
GCC/MENA experience is preferred
Benefits:
Annual return-flight expense covered to home country
Company laptop
Private medical insurance
Residential and work visas
Group company profit share
Remote working 2 days a week
Job Application Link: https://careers.thisiscrowd.com/designer/en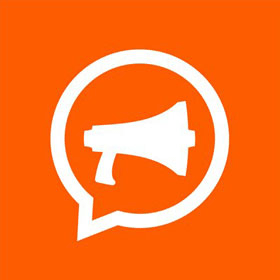 Crowd
Crowd is a global creative agency that specialises in amplifying demand for brands around the world.
APPLY NOW
Our member agencies are always looking for the best candidates to hire.