Description:
The Charles is looking for an experienced Associate Creative Director to join our growing team. The ideal candidate will have experience leading creative initiatives across the digital landscape, and be able to combine innovative design skills with development of digital media and marketing strategies.
They will cultivate original creative concepts and industry leading approaches to all their work. They will have a proven ability to make strong decisions and push our team to deliver extraordinary work.They will be overseeing the project team all the way through execution.
Associate Creative Directors should not only act as mentors for the creative employees working underneath them, but also work seamlessly across departments to deliver the best work possible. Our Associate Creative Directors contribute to the development of digital media and marketing strategies, drive the collaborative efforts of the project's creative, user experience and technology teams, and drive teams to exceed expectations on all levels.
Roles & Responsibilities:
A strong background with experience in creative leadership in a digital agency environment. Recognized expertise in one of the following: advertising, collateral, identity, interactive design
Ability to take charge of a project from conception to execution. You'll be the go-to resource for our creative leadership, helping them accomplish large initiatives and project deliverables
Ability to effectively collaborate and take direction from leadership and C-suite members of the agency
Nurture junior talent, providing clear direction and constructive feedback
Excellent presentation skills and communication abilities at all levels of both internal and client organizations. We want someone who can back up our stunning work clearly and confidently
Strong ability to provide clear creative direction and provide timely feedback to keep work on budget and schedule. Someone who can help their team take understand what needs to get done so they can get down to business
Be able to work closely with producers to schedule deadlines, and resolve resource and delivery issues
Work with Project Managers and Planners to ensure creative concepts are on brand and strategically sound
Present to and meet with clients of all levels
Oversee the creation and production of campaigns and designs solutions for our clients
Inspire team and provide mentorship in all areas of production including visual, copy and experience design
Proven leadership skills—we want someone who can move a project forward while still taking the time to foster the talents of our awesome creatives and encouraging team camaraderie
Lead team through multiple projects and on-going timelines
Execute design work to ensure final deliverables meet The Charles Standards
Experience:
8+ years of experience with substantial time within a digital agency setting
Someone who leads by example; inspires team to do their best work
Solid presentation skills, both internally and client facing
Strong communication skills working with the client and design team
A brilliant collaborator – willing to shape ideas as well as build on the ideas of others
Organized – Manages their team resources and projects with an unmeasured proactiveness to ensure the highest caliber of work is delivered to the client on time
Job Application Link: https://thecharlesnyc.breezy.hr/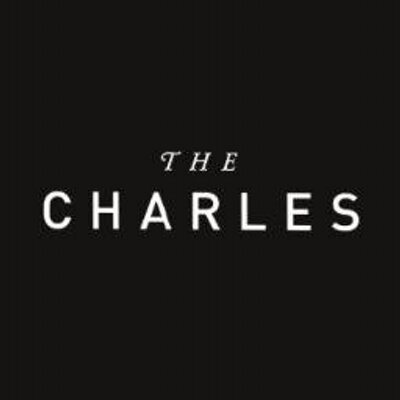 The Charles
The Charles is a full service, creative and digital agency specializing in strategic campaigns, digital design and marketing, technology and content creation.
APPLY NOW
Our member agencies are always looking for the best candidates to hire.