Best PPC Marketing Agencies in Sydney
---
PPC (pay-per-click) marketing is used for increasing sales and generating leads. Explore the award-winning PPC marketing agencies in

Sydney to

generate more leads from your online advertisements.
Featured Agencies
Prominent PPC Marketing Agencies of Sydney
Frank Digital creates beautiful websites that accelerate digital transformation for Australia's leading companies and brands.
Visit Website
Luminary has been creating award-winning digital experiences since 1999. They specialise in large-scale projects implemented with Kentico, Episerver, Sitecore & Umbraco.
Visit Website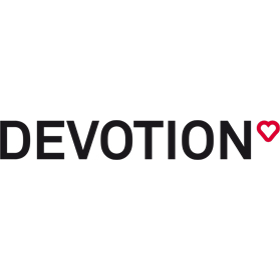 Devotion is an independently owned, full-service digital agency. They combine creativity with deep technical understanding to create smart, results-driven experiences.
Visit Website
Explore the agencies in Sydney
There are various types of digital marketing agencies in Sydney. Here you can find out the digital marketing agencies by their services and your needs
DAN Member Agencies
Providing PPC Marketing in Sydney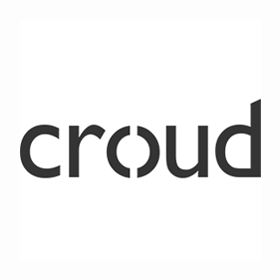 Croud is an award-winning, global, full-service digital marketing partner, specializing in developing key strategies for sustainable business growth.
How to Choose a PPC Agency in Sydney
Google itself receives more than 5 billion searches per day. So, it is definitely a perfect platform to reach out to your potential customers with PPC ads.
PPC is one of the fastest ways to be noticed by your buyer persona. Businesses can achieve several goals with PPC, including brand visibility, identifying new leads, increasing traffic, and conversions.

Read More
Creating a PPC campaign takes some strategic planning to ensure success. And, you need a PPC marketing agency in Sydney who knows all the tricks and has the experience in this. You have to be very careful with identifying your strengths & keywords and target them correctly. You can work on your campaign with your PPC agency in Sydney step by step:

You have to be very careful with identifying your strengths & keywords and target them correctly. You can work on your campaign with your PPC agency step by step:
What is your target audience looking for specifically?
Check out what the competition is doing.
Be specific with your keywords.
Look at keywords as far into the buying cycle as possible.
Otherwise, it will cost a lot. For reducing the cost of your campaigns don't hesitate to try innovative strategies. PPC is constantly changing. Take some time in 2020 to find second opinions and wise advices from an award-winning PPC agency in Sydney. Being open to new ideas and seeking advice will strengthen your overall approach.
Free Listings
of PPC Marketing Agencies in Sydney.
Alpha Digital is a leading digital marketing agency specializing in Digital Experience and Digital Performance, with offices in Brisbane and Sydney.
Sydney indie digital marketing agency providing management of Paid Media campaigns in Google, Facebook, Instagram and Bing, SEO, Display and Programmatic Media Buying.
The Digital Fuel Marketing team is drawn from the cutting edge of digital marketing.
We are a bunch of data experts and unconventional thinkers who live and breathe all aspects of search and analytics.
My Business DNA is a branding & advertising agency for Fitness, Healthcare, Ecommerce, Fashion, Jewellery, Real Estate, Tradesman & small businesses.
Pearl Digital Marketing is an agency that specializes in helping small businesses grow using online marketing.
We are the SEO & Content Marketing agency of choice for entrepreneurs, funded startups, and brands.