Best UX Design Agencies in Sydney
---
You can create easy, efficient and all-round experiences for your users by improving the UX design of your website & app. Find out the best UX design agencies in

Sydney

.
Featured Agencies
Prominent UX Design Agencies of Sydney
SUS is a specialist UX & UI Design Consultancy. We solve complex digital problems for B2B & SaaS service providers using collaborative practices and user insight.
Visit Website
Explore the agencies in Sydney
There are various types of digital marketing agencies in Sydney. Here you can find out the digital marketing agencies by their services and your needs
DAN Member Agencies
Providing UX Design in Sydney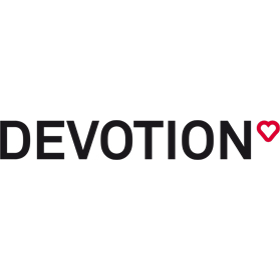 Devotion is an independently owned, full-service digital agency. They combine creativity with deep technical understanding to create smart, results-driven experiences.
Chook is a group of award winning designers and developers delivering innovative brand experiences across multiple devices.
We Discover is a product discovery and design studio. They help technology businesses challenge conventional thinking by continuing to explore and innovate.
Pollen is a design, development, UX and digital product studio, creating impactful experiences for businesses that seek to thrive in the digital world.
Luminary has been creating award-winning digital experiences since 1999. They specialise in large-scale projects implemented with Kentico, Episerver, Sitecore & Umbraco.
Sitback provide Web & Software Development in Sitecore, WordPress, Drupal, & Umbraco, and UX Research & Design services to customer-focused organisations across Australia.
Deepend is a strategic design consultancy that are experts in digital experience and product development.
Combining the best of authentic customer research, UX/UI design and strategic thinking we create user experiences that are truly data driven - we make the complex simple.
Why do You Need to Work With A UX/UI Design Agency in Sydney
UX design focuses on improving customer experience with the help of utility, ease of use and successful campaigns. User experience and user interface directly affect how people use your website.
Most of the online users are less likely to return to a site if they have a poor experience. However, a superior UX design can build a great brand interaction and enable users to come back. If you are designing a website, for example, you have to make sure that it is user-friendly. You have to look from the perspective of your users while you are surfing on this website.

Read More

Is it easy to navigate? Is it useful or pleasant to use it? Does it look applicable to your target audience? You need to be able to answer "yes" to all these questions if you aim to be successful.


Your website is the most crucial point of interaction with clients, so make sure to design it properly. Learn about UX and UI best practices and only hire one of the best UX design agencies in Sydney that are actively learning and staying on top of the contemporary design trends.

Let's collaborate with one of the UX design agencies in Sydney that we have listed above, and then create a consistent and positive brand experience.

Free Listings
of UX Design Agencies in Sydney.
We are the human element behind digital evolution. An agency of passionate designers, we are dedicated to unlocking the creative strategy that defines your brand.
An award winning full-service digital agency. Our mission is to deliver remarkable results for our clients.
We work with customers and their businesses to provide digital interactions based on research, data & UX and supply online solutions that improve business performance.
We're a leading web design and development agency with offices in Sydney, Singapore and New Zealand.
My Business DNA is a branding & advertising agency for Fitness, Healthcare, Ecommerce, Fashion, Jewellery, Real Estate, Tradesman & small businesses.
Creative Resort is a creative advertising agency based in the lower north shore of Sydney, Australia.
GHO delivers engaging content, multi-device website builds, user experience and conversion thinking, strategic eDM marketing, and more.
We create digital ecosystems that generate leads for businesses. Each component of your digital ecosystem is tailored to your unique position, needs, and KPIs.
We work with our clients by connecting brands to people, places, and partners, in order to effectively engage consumers and drive market activation.
We're a team of digital natives specializing in high-end professional websites, mobile applications, and digital experiences. Combining strategy, creativity, and technology, we always put the user first.