Best Branding Agencies in Los Angeles
---
Explore the best branding agencies in Los Angeles. These agencies have expertise in various industries. According to your needs, the listed

branding agencies

in Los Angeles will provide you with the desired results.
Featured Agencies
Prominent Branding Agencies of Los Angeles
Straight North is an Internet marketing agency specializing in SEO, PPC and responsive websites. We help firms increase sales leads and e-commerce revenue.
Visit Website
AREA 17 is a brand and digital product agency in Paris and New York. We solve problems to serve people with work designed to simplify and engineered to endure.
Visit Website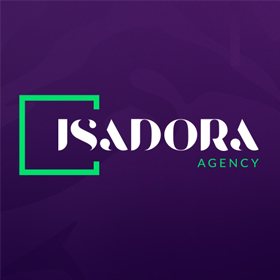 Isadora Agency is a web design company and leader in transformative visual identity, brand strategy, high-end development, eCommerce and digital marketing.
Visit Website
Explore the agencies in Los Angeles
There are various types of digital marketing agencies in Los Angeles. Here you can find out the digital marketing agencies by their services and your needs
DAN Member Agencies
Providing Branding in Los Angeles
We help SaaS & B2B organizations grow with digital experiences and strategies that promote efficiency and meaningful customer relationships at scale.
Neuron is an award-winning UX and product design agency in San Francisco. We help forward-thinking companies create best-in-class digital products and services.
Deepend is a strategic design consultancy that are experts in digital experience and product development.
Mathematicians that deliver a flow of qualified leads, using a data-driven, ROI focused approach from Search and Social.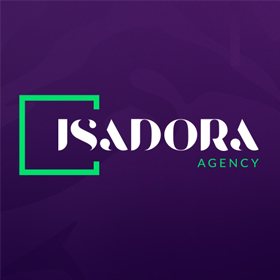 Isadora Agency is a web design company and leader in transformative visual identity, brand strategy, high-end development, eCommerce and digital marketing.
L+R is an international Digital Design Studio and Brand Strategy Consulting Firm. The balance of Strategy + Aesthetics.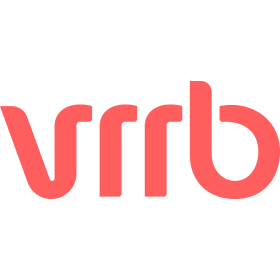 Hey there! We build extraordinary digital experiences, websites, and mobile apps. Clients include the city of Palm Springs, Visa, Leica Camera, Simon Malls, and UCLA.
Full-service e-commerce agency with a diverse portfolio of clients and a data driven approach to design, building user experiences for higher conversions and more sales.
Fueled by excellence and founded on expertise, Creative27 is a pioneering app development and design powerhouse that has been making waves in the market.
Weberous is an award winning web design agency in Los Angeles. Recognized as a leading provider for several years in a row.
How to Choose A Branding Agency in Los Angeles
Branding says everything about a company, therefore working with the top branding firms is worthwhile for businesses. It simply reflects your company's vision.
Plus, when it's done right, you can reach potential customers easily in this competitive global market. Once you get a consultation from a branding agency in Los Angeles, you can develop a strong and creative strategy as well as many other advantages for your business. 
Read More
Knowing that digital channel management is in the heart of marketing, you should support your business with a creative brand strategy. During that time, a professional branding agency in Los Angeles can follow the situation of your strategy and can suggest changes if necessary.

In the meantime, humanity is an essential aspect when it comes to telling your brand's story. Therefore, you can adopt the creative strategy as an intentional and strategic approach to develop and implement steps for your business's growth.

So, don't be afraid to be different and let your branding agency in Los Angeles spread the power of creativity by building a unique strategy for your brand. In the light of the list of best branding agencies we have shared on DAN, you can now decide on your branding agency. We have previously shared a list of the best branding agencies on DAN, you can now decide on your branding agency.
Free Listings
of Branding Agencies in Los Angeles.
A multicultural team of many skills that form the backbone of the company, these people are responsible for enriching the world wide web with their diverse abilities.
We are an independent digital agency based in Los Angeles, made up of a passionate team of designers, developers and problem solvers.
Outsourced design made easy. World-class design team available on-demand and on subscription.
DG Studio provides a wide range of services, such as the creation of brand identity, graphic design, web development, app development, web hosting, and digital marketing.
From our programmers to our top-notch web designers, you will constantly be blown away by the web design services we bring to the table.
niftic specializes in creating more positive interactions through exceptional brand identity, UI/UX design, app development, and conversion rate optimization.
Noble Digital is a creative-performance partner that helps companies translate their business direction into vision, through integrated marketing strategy and implementation that performs and scales.
We are Public. Bridging the gap between traditional advertising and the digital age.