Best UX Design Agencies in Los Angeles
---
You can create easy, efficient and all-round experiences for your users by improving the UX design of your website & app. Find out the best UX design agencies in

Los Angeles

.
Featured Agencies
Prominent UX Design Agencies of Los Angeles
SUS is a specialist UX & UI Design Consultancy. We solve complex digital problems for B2B & SaaS service providers using collaborative practices and user insight.
Visit Website
Explore the agencies in Los Angeles
There are various types of digital marketing agencies in Los Angeles. Here you can find out the digital marketing agencies by their services and your needs
DAN Member Agencies
Providing UX Design in Los Angeles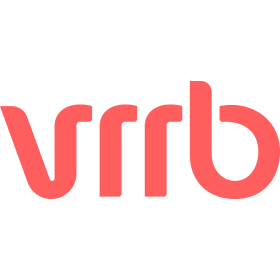 Hey there! We build extraordinary digital experiences, websites, and mobile apps. Clients include the city of Palm Springs, Visa, Leica Camera, Simon Malls, and UCLA.
Straight North is an Internet marketing agency specializing in SEO, PPC and responsive websites. We help firms increase sales leads and e-commerce revenue.
Fueled by excellence and founded on expertise, Creative27 is a pioneering app development and design powerhouse that has been making waves in the market.
Deepend is a strategic design consultancy that are experts in digital experience and product development.
Full-service e-commerce agency with a diverse portfolio of clients and a data driven approach to design, building user experiences for higher conversions and more sales.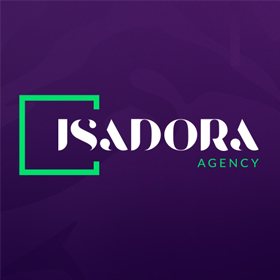 Isadora Agency is a web design company and leader in transformative visual identity, brand strategy, high-end development, eCommerce and digital marketing.
L+R is an international Digital Design Studio and Brand Strategy Consulting Firm. The balance of Strategy + Aesthetics.
Why do You Need to Work With A UX/UI Design Agency in Los Angeles
UX design focuses on improving customer experience with the help of utility, ease of use and successful campaigns. User experience and user interface directly affect how people use your website.
Most of the online users are less likely to return to a site if they have a poor experience. However, a superior UX design can build a great brand interaction and enable users to come back. If you are designing a website, for example, you have to make sure that it is user-friendly. You have to look from the perspective of your users while you are surfing on this website.

Read More

Is it easy to navigate? Is it useful or pleasant to use it? Does it look applicable to your target audience? You need to be able to answer "yes" to all these questions if you aim to be successful.


Your website is the most crucial point of interaction with clients, so make sure to design it properly. Learn about UX and UI best practices and only hire one of the best UX design agencies in Los Angeles that are actively learning and staying on top of the contemporary design trends.

Let's collaborate with one of the UX design agencies in Los Angeles that we have listed above, and then create a consistent and positive brand experience.

Free Listings
of UX Design Agencies in Los Angeles.
We are a branding studio based in Los Angeles. Our job is to craft brands that align your business goals with your customers' needs.
Outsourced design made easy. World-class design team available on-demand and on subscription.
We are an independent digital agency based in Los Angeles, made up of a passionate team of designers, developers and problem solvers.
CitrusBits is a mobile app development agency that designs and develops impactful mobile apps and responsive mobile content for businesses of all types.
Sidebench is an award-winning UX design, mobile app and custom software development company in Los Angeles.
Noble Digital is a creative-performance partner that helps companies translate their business direction into vision, through integrated marketing strategy and implementation that performs and scales.
We work with enterprises, start-ups, and entrepreneurs to create new products and fundamentally improve existing ones.
As our name suggests, we have everything your business would need to thrive in the digital front. We offer strategies and solutions to realize your business goals and visions.
We're a team of designers, engineers, and data scientists that work with founders and executives to build products, scale teams, and teach Agile.
Softermii provides a full cycle of software development services, with the main focus on Microsoft stack, Python and Mobile technologies.
niftic specializes in creating more positive interactions through exceptional brand identity, UI/UX design, app development, and conversion rate optimization.
A multicultural team of many skills that form the backbone of the company, these people are responsible for enriching the world wide web with their diverse abilities.