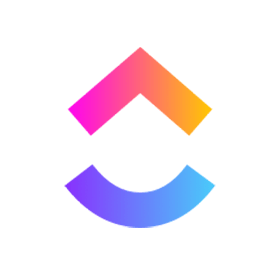 ClickUp
ClickUp is one of the fastest-growing project management tools built for teams of all sizes. Every type of team can use the same app to plan, organize, and collaborate. The platform offers a robust list of features that includes Gantt charts, boards, mind maps, and tables.
ClickUp is one app to replace them all. It's the future of work. More than just task management – ClickUp offers docs, reminders, goals, calendars, and even an inbox. Fully customizable, ClickUp works for every type of team, so all teams can use the same app to plan, organize, and collaborate.
ClickUp's core mission is to make the world more productive by removing friction caused by using so many different applications.
Built for teams of all sizes and industries, ClickUp's fully customizable and proprietary features make it a must-have for any teams that want to keep everything from design to development in one place. The platform allows deep modularity in the form of add-ons called 'ClickApps', allowing rich customization for each team individually.
ClickUp's flexibility, simplicity, and ease of use make it a leader in what's being called the "next generation of work tools".
Clickup pricing starts at $5 per user on a monthly basis.They offer a free version.
Unlimited
$5
per user monthly
Business
$9
per user monthly
View All Plans