Best E-commerce Agencies in Toronto
---
Explore the best E-commerce agencies in Toronto, specializing in marketing strategies, automation, advertising, analytics and SEO services for your website or e-commerce platforms including Amazon and Shopify.
Featured Agencies
Prominent E-commerce Agencies of Toronto
They are a product marketing agency focused on delivering high quality design prototypes & marketing process for tech, startup and SaaS.
Visit Website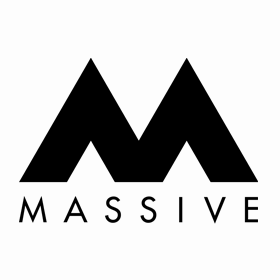 A leading branding and experience design agency for those with purpose. Massive crafts brand experiences and digital products that tell stories and start conversations.
Visit Website
Explore the agencies in Toronto
There are various types of digital marketing agencies in Toronto. Here you can find out the digital marketing agencies by their services and your needs
DAN Member Agencies
Providing E-commerce in Toronto
One part digital consultancy. One part design and engineering studio. We help our clients grow through new digital products, platforms, and experiences.
How to Choose the Best E-commerce Agency in Toronto?
If you search on Google for an 'E-commerce marketing agency in Toronto', you will receive many search results. So, how will you find out which of these agencies is the best for your business?
A little bit of research can help you make the correct decision. A comprehensive research method can help you identify the best agency for your business. You can begin with listing objectives and then scoring each agency based on its experience, approach, and understanding of its ability to execute.
Read More

It is also crucial that you make it clear that you expect real-time analytics. You must evaluate weekly reporting for marketing projects and find out if the eCommerce PPC management agency can deliver it.
Remember, the right partner can be a great asset to your company as it will help you increase revenues and reduce operating costs. Therefore, to find an E-commerce SEO agency that has a winning combination of technical skills, business knowledge, & best practices, select the best E-commerce agency in Toronto now based on the criteria given below.

There are two types of E-commerce businesses in Toronto. The single vendor, and multi-vendor ecommerce store. A single vendor, as the name suggests, refers to a single entity. Whereas the multi-vendor sells products to multiple vendors and customers.

Free Listings
of E-commerce Agencies in Toronto.
Diff is a full-service ecommerce agency that provides retailers with end-to-end solutions to drive their online business growth.
Our Human Centered Design approach lets us understand your customers, identify their pain points & deliver solutions that enhance their experience with your brand.
iQlance is a team of extremely passionate and creative designers, developers and Testers. We strongly believe in culture of developing your passion indulge in your career.
Kinetiware is a web development company, our team with over a decade of experience in building B2B and B2C applications focusing on CMS, CRM, Ecommerce, and more.
Turn digital marketing into profit. Flexible terms. Result-driven. Transparent. Canadian.