Best UX Design Agencies in Toronto
---
You can create easy, efficient and all-round experiences for your users by improving the UX design of your website & app. Find out the best UX design agencies in

Toronto

.
Featured Agencies
Prominent UX Design Agencies of Toronto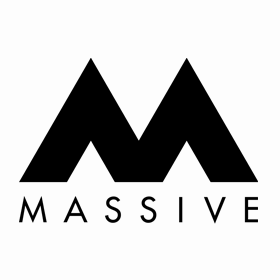 A leading branding and experience design agency for those with purpose. Massive crafts brand experiences and digital products that tell stories and start conversations.
Visit Website
Explore the agencies in Toronto
There are various types of digital marketing agencies in Toronto. Here you can find out the digital marketing agencies by their services and your needs
DAN Member Agencies
Providing UX Design in Toronto
One part digital consultancy. One part design and engineering studio. We help our clients grow through new digital products, platforms, and experiences.
They are a product marketing agency focused on delivering high quality design prototypes & marketing process for tech, startup and SaaS.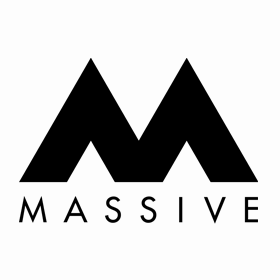 A leading branding and experience design agency for those with purpose. Massive crafts brand experiences and digital products that tell stories and start conversations.
Why do You Need to Work With A UX/UI Design Agency in Toronto
UX design focuses on improving customer experience with the help of utility, ease of use and successful campaigns. User experience and user interface directly affect how people use your website.
Most of the online users are less likely to return to a site if they have a poor experience. However, a superior UX design can build a great brand interaction and enable users to come back. If you are designing a website, for example, you have to make sure that it is user-friendly. You have to look from the perspective of your users while you are surfing on this website.

Read More

Is it easy to navigate? Is it useful or pleasant to use it? Does it look applicable to your target audience? You need to be able to answer "yes" to all these questions if you aim to be successful.


Your website is the most crucial point of interaction with clients, so make sure to design it properly. Learn about UX and UI best practices and only hire one of the best UX design agencies in Toronto that are actively learning and staying on top of the contemporary design trends.

Let's collaborate with one of the UX design agencies in Toronto that we have listed above, and then create a consistent and positive brand experience.

Free Listings
of UX Design Agencies in Toronto.
We are passionate about the creation of intentional experiences – whether those involve digital products, physical products, services or bricks-and-mortar interactions.
Our goal is to create digital products & campaigns that help businesses acquire value and observe growth.
Make the most out of your online presence. We provide essential web design, development, marketing and advertising services that break the boundaries for your business.
Diff is a full-service ecommerce agency that provides retailers with end-to-end solutions to drive their online business growth.
Our Human Centered Design approach lets us understand your customers, identify their pain points & deliver solutions that enhance their experience with your brand.
By combining creativity with result-driven development, they create powerful and effective digital products and websites that integrate with your business's DNA and ethos.
Art + Technology // Toronto-based digital production studio specializing in culture, entertainment & advertising.
An experience design consultancy and digital production shop which specializes in the creative ideation and execution of experience design.