Best Web Design Agencies in Hong Kong
---
Explore the best web design agencies in Hong Kong. These agencies have expertise in various industries. The listed

web design & development agencies

in Hong Kong will provide you the desired results with award-winning web designers in their teams.
Featured Agencies
Prominent Web Design Agencies of Hong Kong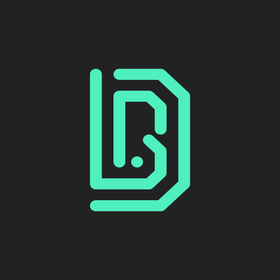 Digital Business Lab is a digital marketing agency in Hong Kong and Singapore, specialising in social media strategy, influencer marketing and video production.
Visit Website
Explore the agencies in Hong Kong
There are various types of digital marketing agencies in Hong Kong. Here you can find out the digital marketing agencies by their services and your needs
DAN Member Agencies
Providing Web Design in Hong Kong
Free Listings
of Web Design Agencies in Hong Kong.
Arcopix was created in Causeway Bay, Hong Kong in 2012. We are a team of IT, web designers, SEO and PPC professionals.
We are a Hong Kong based design company. Specialized in branding, identities, packaging, illustrations, graphic design, infographic, UI, print, publications, and website design.
We provide turnkey visual and interactive solutions to support your online and offline creative needs in brand identity, publication, packaging, web design, etc.
FRESCO is a full-service digital marketing agency based in Hong Kong. With our quality design we take care of our customers with heartfelt effort.
We help our client transform, create and improve their product in a digital way such as branding, web & app design, e-commerce solution, Virtual Reality and Augmented Reality.
Stepworks is an international branding agency based in Hong Kong. We offer integrated branding and marketing communications services.
UXlicious is a design agency firm that helps startups and SMEs create innovative, affordable and delicious user experiences with flexible design services.
WECREATE is an award-winning, allround advertising agency with offices in Amsterdam and Hong Kong.
With offices in Hong Kong, Luxembourg, Geneva, Paris, and Singapore, Wild is a digital marketing agency that provides full 360° services in all things digital.