Best UX Design Agencies in Hong Kong
---
You can create easy, efficient and all-round experiences for your users by improving the UX design of your website & app. Find out the best UX design agencies in

Hong Kong

.
Featured Agencies
Prominent UX Design Agencies of Hong Kong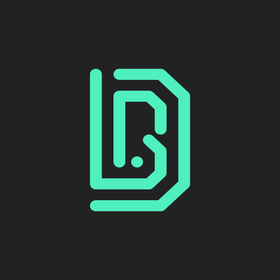 Digital Business Lab is a digital marketing agency in Hong Kong and Singapore, specialising in social media strategy, influencer marketing and video production.
Visit Website
Explore the agencies in Hong Kong
There are various types of digital marketing agencies in Hong Kong. Here you can find out the digital marketing agencies by their services and your needs
DAN Member Agencies
Providing UX Design in Hong Kong
Why do You Need to Work With A UX/UI Design Agency in Hong Kong
UX design focuses on improving customer experience with the help of utility, ease of use and successful campaigns. User experience and user interface directly affect how people use your website.
Most of the online users are less likely to return to a site if they have a poor experience. However, a superior UX design can build a great brand interaction and enable users to come back. If you are designing a website, for example, you have to make sure that it is user-friendly. You have to look from the perspective of your users while you are surfing on this website.

Read More

Is it easy to navigate? Is it useful or pleasant to use it? Does it look applicable to your target audience? You need to be able to answer "yes" to all these questions if you aim to be successful.


Your website is the most crucial point of interaction with clients, so make sure to design it properly. Learn about UX and UI best practices and only hire one of the best UX design agencies in Hong Kong that are actively learning and staying on top of the contemporary design trends.

Let's collaborate with one of the UX design agencies in Hong Kong that we have listed above, and then create a consistent and positive brand experience.

Free Listings
of UX Design Agencies in Hong Kong.
Arcopix was created in Causeway Bay, Hong Kong in 2012. We are a team of IT, web designers, SEO and PPC professionals.
We are an integrated brand solutions agency specialising in digital and live experiences that drive engagement.
At Digital Butter we immerse ourselves into our clients' businesses, taking a consultative approach to digital strategy with eCommerce.
We help our client transform, create and improve their product in a digital way such as branding, web & app design, e-commerce solution, Virtual Reality and Augmented Reality.
Stepworks is an international branding agency based in Hong Kong. We offer integrated branding and marketing communications services.
UXlicious is a design agency firm that helps startups and SMEs create innovative, affordable and delicious user experiences with flexible design services.
Our mission is to provide our partners with one-stop solution, solid strategy and execution plan with digital tools include Website; Interactive Banner; Social and Mobile platforms.
With offices in Hong Kong, Luxembourg, Geneva, Paris, and Singapore, Wild is a digital marketing agency that provides full 360° services in all things digital.
We think all start up founder is look forward to their idea to become the next unicorns. We provide professional information technology solution to let idea from concept to reality.