Best Branding Agencies in Hong Kong
---
Explore the best branding agencies in Hong Kong. These agencies have expertise in various industries. According to your needs, the listed

branding agencies

in Hong Kong will provide you with the desired results.
Featured Agencies
Prominent Branding Agencies of Hong Kong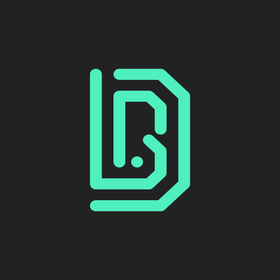 Digital Business Lab is a digital marketing agency in Hong Kong and Singapore, specialising in social media strategy, influencer marketing and video production.
Visit Website
Explore the agencies in Hong Kong
There are various types of digital marketing agencies in Hong Kong. Here you can find out the digital marketing agencies by their services and your needs
Our Member Agencies
Providing Branding in Hong Kong
How to Choose A Branding Agency in Hong Kong
Branding says everything about a company, therefore working with the top branding firms is worthwhile for businesses. It simply reflects your company's vision.
Plus, when it's done right, you can reach potential customers easily in this competitive global market. Once you get a consultation from a branding agency in Hong Kong, you can develop a strong and creative strategy as well as many other advantages for your business. 
Read More
Knowing that digital channel management is in the heart of marketing, you should support your business with a creative brand strategy. During that time, a professional branding agency in Hong Kong can follow the situation of your strategy and can suggest changes if necessary.

In the meantime, humanity is an essential aspect when it comes to telling your brand's story. Therefore, you can adopt the creative strategy as an intentional and strategic approach to develop and implement steps for your business's growth.

So, don't be afraid to be different and let your branding agency in Hong Kong spread the power of creativity by building a unique strategy for your brand. In the light of the list of best branding agencies we have shared on DAN, you can now decide on your branding agency. We have previously shared a list of the best branding agencies on DAN, you can now decide on your branding agency.
Free Listings
of Branding Agencies in Hong Kong.
WeSuperseed is a Creative Consultancy with a focus on Branding, specializing in ideation, brand strategy and execution to bring your brand to life.