Best UX Design Agencies in Singapore
---
You can create easy, efficient and all-round experiences for your users by improving the UX design of your website & app. Find out the best UX design agencies in

Singapore

.
Featured Agencies
Prominent UX Design Agencies of Singapore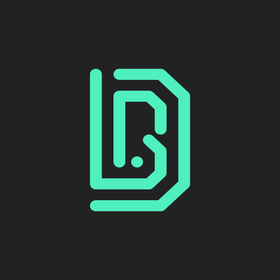 Digital Business Lab is a digital marketing agency in Hong Kong and Singapore, specialising in social media strategy, influencer marketing and video production.
Visit Website
Explore the agencies in Singapore
There are various types of digital marketing agencies in Singapore. Here you can find out the digital marketing agencies by their services and your needs
DAN Member Agencies
Providing UX Design in Singapore
NJI Media is an award-winning digital and creative services agency — delivering style and strategy to make intelligent ideas stand out.
We transform companies by building best-in-class digital experiences driven by design, psychology and business.
iFoundries is a results-driven digital marketing agency that focuses on companies' Marketing and Sales alignment strategies to turn their efficiency into profits.
Why do You Need to Work With A UX/UI Design Agency in Singapore
UX design focuses on improving customer experience with the help of utility, ease of use and successful campaigns. User experience and user interface directly affect how people use your website.
Most of the online users are less likely to return to a site if they have a poor experience. However, a superior UX design can build a great brand interaction and enable users to come back. If you are designing a website, for example, you have to make sure that it is user-friendly. You have to look from the perspective of your users while you are surfing on this website.

Read More

Is it easy to navigate? Is it useful or pleasant to use it? Does it look applicable to your target audience? You need to be able to answer "yes" to all these questions if you aim to be successful.


Your website is the most crucial point of interaction with clients, so make sure to design it properly. Learn about UX and UI best practices and only hire one of the best UX design agencies in Singapore that are actively learning and staying on top of the contemporary design trends.

Let's collaborate with one of the UX design agencies in Singapore that we have listed above, and then create a consistent and positive brand experience.

Free Listings
of UX Design Agencies in Singapore.
Namtech is proud of long-term outsource many large companies such as The Native Pty Ltd, Fast Rabbit Pty Ltd… With more than 08 years of experience.
Roquepress is a result-driven and technologically advanced web agency that aims at providing the most astonishing services in website design & development, e-commerce.
Singsys, a fast growing mobile and web application development company, offers Android and iPhone Application Solutions at amazingly affordable prices without hassle.
As one of the leading digital solutions agencies in Singapore, Webpuppies has successfully partnered with government associations and the largest brands in the region.