Best UX Design Agencies in Berlin
---
You can create easy, efficient and all-round experiences for your users by improving the UX design of your website & app. Find out the best UX design agencies in

Berlin

.
Featured Agencies
Prominent UX Design Agencies of Berlin
bleech is a web development agency coding quality WordPress websites. Their solutions are based on a modular system which makes it simple to maintain and easy to extend.
Visit Website
AREA 17 is a brand and digital product agency in Paris and New York. We solve problems to serve people with work designed to simplify and engineered to endure.
Visit Website
Explore the agencies in Berlin
There are various types of digital marketing agencies in Berlin. Here you can find out the digital marketing agencies by their services and your needs
DAN Member Agencies
Providing UX Design in Berlin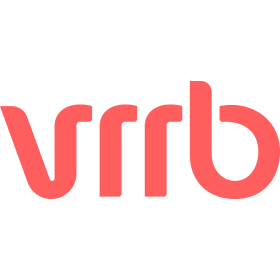 Hey there! We build extraordinary digital experiences, websites, and mobile apps. Clients include the city of Palm Springs, Visa, Leica Camera, Simon Malls, and UCLA.
We Help U.S. eCommerce Companies To Grow In Europe And Scandinavia.
iMarketings.eu generated for their eCommerce clients 262 million EUR in revenue last year.
LODE understands tech and lifestyle brands, combining cross-platform strategy, concept development and full-service production into a single workflow.
A new kind of digital agency. Kooba work with their customers to build compelling digital experiences focused on driving the metrics that matter to their business.
Why do You Need to Work With A UX/UI Design Agency in Berlin
UX design focuses on improving customer experience with the help of utility, ease of use and successful campaigns. User experience and user interface directly affect how people use your website.
Most of the online users are less likely to return to a site if they have a poor experience. However, a superior UX design can build a great brand interaction and enable users to come back. If you are designing a website, for example, you have to make sure that it is user-friendly. You have to look from the perspective of your users while you are surfing on this website.

Read More

Is it easy to navigate? Is it useful or pleasant to use it? Does it look applicable to your target audience? You need to be able to answer "yes" to all these questions if you aim to be successful.


Your website is the most crucial point of interaction with clients, so make sure to design it properly. Learn about UX and UI best practices and only hire one of the best UX design agencies in Berlin that are actively learning and staying on top of the contemporary design trends.

Let's collaborate with one of the UX design agencies in Berlin that we have listed above, and then create a consistent and positive brand experience.

Free Listings
of UX Design Agencies in Berlin.
Battalion is a strategic branding agency whose mission is to go above and beyond for their customers; bringing a fresh perspective, creative ideas and extensive knowledge of digital experiences.
Branding & design studio that strives to create unique brand identity voices and experiences.
Concise specializes in building integrated apps & the backend systems to power them. They help with every phase of the planning, design, cloud, and software engineering.
We are a multidisciplinary design and innovation agency, helping brands to move forward in technology and digital culture.
Geometry is WPP's end-to-end Creative Commerce Agency. We create engaging new commerce experiences to unlock commercial growth.
We drive e-commerce innovation. Our focus is to build and maintain marketplaces and e-commerce solutions at scale.
impltech is a software development company recognized for reliability, unique industry expertise, speed of delivery, and a "can-do" attitude in project management.
UX/UI, Frontend & WordPress Agentur aus Berlin. Wir unterstützen Sie in allen Phasen Ihres Website-Projekts. Kreation und technische Umsetzung aus einer Hand.
We are notallbad. the remote digital consulting and experience design hub. We simplify the process and make digital consultation and UX design accessible to you and your team.
Squareball Digital is a highly experienced team offering professional development and creative services to startups and companies in Germany, UK and around the world.