Featured Tools
Prominent Collaboration Tools
DAN Member Tools
in Collaboration
Teamwork is a flexible project management tool that helps agencies manage multiple client projects with ease. Use Teamwork to track and visualize project progress, manage team workload and easily collaborate with clients. Trusted by over 6,000 agencies worldwide.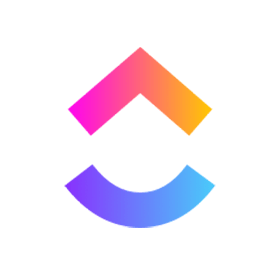 ClickUp is one of the fastest-growing project management tools built for teams of all sizes. The platform offers a robust list of features that include over 10 views to visualize your work such as Gantt Charts, Boards, Mind Maps, and Tables. With over 200,000 teams using ClickUp and 1,000+ integrations, they're competing to be the one place for all your work.
Mockplus is a web-based design platform that makes it easy to design, prototype, collaborate and handoff designs with your team in one place. Trusted by more than 2 million users around the world and over 200,000 teams including Huawei, IBM, Microsoft, DJI, and Oracle.
How to Select Collaboration Tools
A successful business needs to manage resources, organize work processes, and maintain clear channels of communication. However, one of the key elements essential for efficiently running a business is collaboration.
So it's no surprise that digital marketing teams are constantly searching for software that will help them communicate effectively, work remotely, manage ongoing projects and campaigns, streamline and automate work processes, monitor and analyze campaigns, etc.
Read More
Collaboration tools can offer all this and much more. They help increase efficiency, productivity, and competitiveness. By simplifying corporate operations and offering a multitude of solutions to their problems, collaboration tools have become the lifeline of most businesses.
More importantly, digital marketing teams can now adapt quickly to the ever-changing environment of the digital marketing industry.
Collaboration tools offer support in communications, project management, design, development, and marketing analytics. Incorporating a variety of collaboration tools into your business can help keep you more organized and a step ahead of the competition.
Want to be Listed?
Ready to find your new customers on Digital Agency Network? List your tools to reach digital marketing agencies and digital marketers all around the world.
SUBMIT YOUR TOOL