Description:
Absolute Agency is looking for an enthusiastic and talented Front End Developer to join their digital team in Manchester.
Duties:
Convert design visuals into fully responsive front-end code using modern technologies
Write and maintain clean, efficient and well documented codebases
Knowledge and consideration for factors like performance, SEO and accessibility
Carry out testing across a project's agreed scope of devices and browsers
Work with the digital team to share knowledge and develop resources
Work with the creative team to support design and user experience process
Work with the client services team to support project scheduling and time estimation
Benefits:
We pride ourselves on making Absolute a friendly and welcoming agency, which is why we offer initiatives to help support you as a team-member and personally. So, what can you expect if you join us?
A great studio environment
We've invested a great deal in our studio space, and this was included in Prolific North's "Most Inspiring Places to Work" campaign a few years ago. This includes communal spaces to break away from your desk, work in project specific studios etc. We also have our own ping-pong and pool table areas along with a new studio bar to let off steam.
Team building activities
We like to get together and socialise as often as we can. Team lunches, quiz nights, nights out and even trips abroad are all part and parcel of working with Absolute. We've even hired chefs to come in and cook amazing meals for the team in our studio.
Health is a priority
We're aware that we don't work in the most active of jobs, which is why we've built our own in-house gym for all staff to keep you happy and healthy. This includes a full subscription to Peloton (Bike & Running machine). We also keep our studio stocked with fresh fruit every week alongside access to mental well-being services should you need it. Also, being based very close to the picturesque Rivington, we've invested in Absolute Mountain Bikes for you to explore the reservoirs or hills around the agency to clear your head.
Learning is encouraged
Whether you have a desire to pick up a letterpress course, an SEO course or visit an exhibition/event or whatever it is that you need to keep inspired, we offer a personal budget for creative & technical development.
Time off work
We offer 24 days holiday a year (plus bank hols obviously) and we don't expect you to work on your birthday or take time off for appointments.
Flexible working
We currently offer a blend of studio and home working. We want to maintain the highly collaborative levels of working whilst providing some flexibility.
Salary
Dependent on Experience
Requirements:
Minimum of 4 years agency experience
Experience working with content management systems (CMS)
Good understanding of web technologies and standards including HTML, CSS and JS
Familiarity with JS frameworks (e.g. VueJS/React) and CSS pre-processors (e.g. SASS)
Experience using version control, preferably Git
Working knowledge of PHP (Laravel) and MySQL an advantage
Good problem-solving skills with desire to deliver innovative technical solutions
Consistently proactive with excellent attention to detail
Good organisational skills with ability to self-manage time and resources
Job Application Link: https://absolute.agency/careers/front-end-developer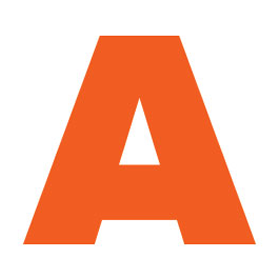 We're Absolute. Brand builders. Digital innovators. Campaign ignitors. A bold agency for ambitious clients.
APPLY NOW
Our member agencies are always looking for the best candidates to hire.