Best Branding Agencies in Chicago
---
Explore the best branding agencies in Chicago. These agencies have expertise in various industries. According to your needs, the listed

branding agencies

in Chicago will provide you with the desired results.
Featured Agencies
Prominent Branding Agencies of Chicago
Straight North is an Internet marketing agency specializing in SEO, PPC and responsive websites. We help firms increase sales leads and e-commerce revenue.
Visit Website
The Charles is a full service, creative and digital agency specializing in strategic campaigns, digital design and marketing, technology and content creation.
Visit Website
Foxbox Digital is an award-winning full-service digital product agency, headquartered in Chicago. We Move Purposely to deliver innovative digital experiences.
Visit Website
Explore the agencies in Chicago
There are various types of digital marketing agencies in Chicago. Here you can find out the digital marketing agencies by their services and your needs
DAN Member Agencies
Providing Branding in Chicago
The Charles is a full service, creative and digital agency specializing in strategic campaigns, digital design and marketing, technology and content creation.
Cubicle Ninjas is a full-service creative design agency powered by a team that transforms ideas into effective campaigns for the world's greatest brands.
A transformative agency partner with a creative spark. From marketing strategy and web experience to lead generation—even culture transformation.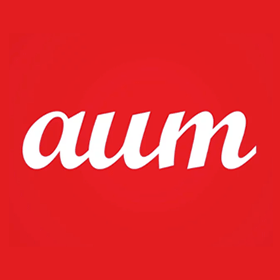 Aumcore is a global digital marketing agency based in New York; a full service interactive marketing agency helping brand's reach the right customers.
How to Choose A Branding Agency in Chicago
Branding says everything about a company, therefore working with the top branding firms is worthwhile for businesses. It simply reflects your company's vision.
Plus, when it's done right, you can reach potential customers easily in this competitive global market. Once you get a consultation from a branding agency in Chicago, you can develop a strong and creative strategy as well as many other advantages for your business. 
Read More
Knowing that digital channel management is in the heart of marketing, you should support your business with a creative brand strategy. During that time, a professional branding agency in Chicago can follow the situation of your strategy and can suggest changes if necessary.

In the meantime, humanity is an essential aspect when it comes to telling your brand's story. Therefore, you can adopt the creative strategy as an intentional and strategic approach to develop and implement steps for your business's growth.

So, don't be afraid to be different and let your branding agency in Chicago spread the power of creativity by building a unique strategy for your brand. In the light of the list of best branding agencies we have shared on DAN, you can now decide on your branding agency. We have previously shared a list of the best branding agencies on DAN, you can now decide on your branding agency.
Free Listings
of Branding Agencies in Chicago.
We are a collection of big brains set up to custom solve brand, business solutions. We're not your typical marketing agency, we dub ourselves a 'creative consultancy'.
World leading data design and technology consultancy that uses data to create interactive experiences that help organisations in their data driven digital transformation.
Digital Ammo is a full service creative agency that offers premium digital products for companies looking to take their brand to the next level.
Doejo is an innovation studio powered by a collective of problem solvers. We create platforms, experiences, spaces, and companies that build momentum and scale.
Founded in 2009, we continue to grow through the development of innovative websites, producing effective marketing strategies and dedicated customer service.
We are a team of professionals focused on setting trends in mobile, web, software, SEO and enterprise technologies.
Purveyors of award winning VR, AR, gesture, projection mapping and touch based activations, NEXT/NOW provides fully immersive event and brand experiences.
Our team offers clients a range of integrated capabilities, becoming a true partner and go-to resource for a wide variety of marketing initiatives.
Simple Machines is a marketing firm that provides the plan, the processes, the time and the talent that B2B companies need to achieve sales and marketing success.
Our agency was founded out of a love for the power of artistic, strategic marketing communications to accelerate organizational success.