Description:
Are you passionate about working with clients, understanding their issues and developing them into business-driven digital solutions with the support of the team? Do you have a commercial and technical understanding of project management and producing digital and marketing projects? Do you have at least 3+ years Account Management and agency experience and are highly organised and confident in your ability to streamline teams and processes to exceed client expectations. Then read on!
As an award-winning agency for Service Delivery, you will be involved in supporting the team in exceeding our client's expectations to ensure this standard is maintained.
As an Account Manager, you will know all about building strong relationships with the Client, while tracking projects to the highest standard possible. You will need to be able to communicate exceptionally well with both technical and non-technical people to ensure projects are delivered on time and to spec, experience with Project Management is therefore required.
The work will involve supporting the other teams of the studio by overseeing the administration and completion of projects from definition to delivery – while looking after ongoing relationships, adding value to your clients and the team.
You will also be responsible for refining our existing processes, scheduling and briefing our global team and bringing your experience to bear on the tools we use everyday to ensure projects run efficiently and on time. The ideal candidate will have experience with ensuring the project is a success from the start to the end; meeting deadlines, managing expectations from various stakeholders and keeping the whole project within budget is of no issue to you.
Ultimately, we are looking for someone who can grow and drive our clients' and our own business forward. If this sounds like you and you are ready for your next exciting challenge, then please do get in touch.
Duties:
Overseeing and managing projects from start to finish
Guarding timelines and processes, and meeting deadlines
Responsible for project profitability and success
Delivering projects within given timeframes
Growing accounts and client relationships
Ensure projects stay within budget
Working closely with the Account Management team
Creating status reports, and taking care of status calls with client and partners
Managing the core team and freelancers
Assisting with creating quotes and raising invoices
Taking care of basic administrative tasks
Assisting (and streamlining) daily operative tasks
Requirements:
3+ years experience in Account Management, experience in a Marketing or Digital Agency is advantageous
Excellent Communication and Organisational skills
Knowledge of accounting principles
Wide knowledge of digital marketing fields and processes
Job Application Link: https://careers.thisiscrowd.com/account-manager-3/en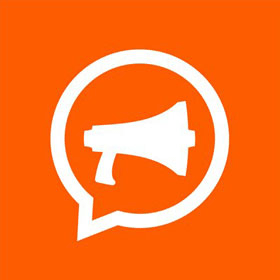 Crowd
Crowd is a global creative agency that specialises in amplifying demand for brands around the world.
APPLY NOW
Our member agencies are always looking for the best candidates to hire.