DAN
---
is an all-in-one platform to discover the best digital marketing agencies in the world.
Looking for an Agency?
Explore the world's leading local and global agencies to find the one that suits your needs.
Region
USA
UK
Canada
Australia
Europe
MENA
Asia
New York
San Francisco
Los Angeles
Chicago
Atlanta
Miami
Seattle
Boston
San Diego
Philadelphia
Washington DC
Portland
Dallas
Austin
Houston
Denver
Charlotte
Detroit
Orlando
Columbus
Cincinnati
Minneapolis
Cleveland
Tampa
London
Birmingham
Leeds
Manchester
Bristol
Liverpool
Nottingham
Newcastle
Sheffield
Bath
Oxford
Cardiff
Bournemouth
Brighton
Southampton
Glasgow
Edinburgh
Toronto
Vancouver
Montreal
Calgary
Ottawa
Sydney
Melbourne
Brisbane
Perth
Adelaide
Canberra
Amsterdam
Rotterdam
Berlin
Paris
Barcelona
Madrid
Milan
Brussels
Dublin
Stockholm
Oslo
Helsinki
Copenhagen
Warsaw
Istanbul
Dubai
Abu Dhabi
Islamabad
Hong Kong
Shanghai
Beijing
Singapore
Mumbai
Manila
Agencies of the Month
Best agencies by region
11 December 2018
6 December 2018
29 November 2018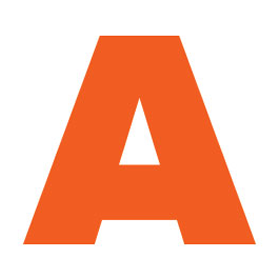 LOGAN partnered with Team One on the launch of Lexus' …
Milan based digital agency 150UP was asked to conceive and …
Cementing its position as a digital agency of choice for superannuation funds, Luminary …
BIMA Strategic Partner, Microsoft return to Edinburgh for a deeper delve into the …
In his Definitive Guide to Measuring Marketing Performance, Paul W. Farris emphasizes that, …
Editor's Picks
Showcase of creative content from leading agencies
Apple's holiday campaign celebrates the power of creativity and heartens creators to share …
Reebok has launched #BeMoreHuman campaign, which encourages people to be the best possible …
If you've never quite gotten over the loss of video-looping …
ILMxLab, Lucasfilm's immersive media group ILMxLAB, announced Star Wars Project Porg, …
Riccardo Tisci who took the helm in March revealed his first …
Let's Keep in Touch!
Subscribe to keep up with fresh news and exciting updates.
We promise not to spam you!
Events
What's happening in the digital world
San Francisco
7 February 2019
Programmatic World Forum 2019 will take place on the 7th of February in San Francisco.
Montreal
13 February 2019
Mobile Growth Summit San Francisco 2019 will take place on 13-14 February at Park Central.
Social Media Strategies Summit Anaheim 2019 will take place on 19-21 March at the Anaheim Marriott Hotel in Anaheim.