DAN
---
is an all-in-one platform to discover the best digital marketing agencies in the world.
Looking for an Agency?
Explore the world's leading local and global agencies to find the one that suits your needs.
Region
USA
UK
Canada
Australia
Europe
MENA
Asia
New York
San Francisco
Los Angeles
Chicago
Atlanta
Miami
Seattle
Boston
San Diego
Philadelphia
Washington DC
Portland
Dallas
Austin
Houston
Denver
Charlotte
Detroit
Orlando
Columbus
Cincinnati
Minneapolis
Cleveland
Tampa
London
Birmingham
Leeds
Manchester
Bristol
Liverpool
Nottingham
Newcastle
Sheffield
Bath
Oxford
Cardiff
Bournemouth
Brighton
Southampton
Glasgow
Edinburgh
Toronto
Vancouver
Montreal
Calgary
Ottawa
Sydney
Melbourne
Brisbane
Perth
Adelaide
Canberra
Amsterdam
Rotterdam
Berlin
Paris
Barcelona
Madrid
Milan
Brussels
Dublin
Stockholm
Oslo
Helsinki
Copenhagen
Warsaw
Istanbul
Dubai
Abu Dhabi
Islamabad
Hong Kong
Shanghai
Beijing
Singapore
Mumbai
Manila
Agencies of the Month
Best agencies by region
13 July 2018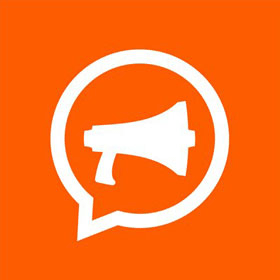 11 July 2018
Jelly Digital Marketing & PR
Details
6 July 2018
Together with Mother and Passion Animation Studios, Greenpeace has just …
SoundSeeker is a first-of-its-kind AI powered tool transforming travellers' most …
VR Coaster, Holodeck VR and MackMedia announced yesterday that the Holodeck platform has …
WEBITMD, a full-service Digital Marketing & Creative Agency, is celebrating its 10th anniversary! …
According to the latest content marketing statistics, 91% of B2B and 86% of …
Editor's Picks
Showcase of creative content from leading agencies
Dove has introduced its 'No Digital Distortion Mark' as a new goal to …
Airbnb has launched a new campaign fighting against Donald Trump's travel ban after …
Adobe has worked closely with well-known typographer Erik Spiekermann to …
To show the company's support for LGBTQ community and its employees, …
As part of PayPal's Cashback Mastercard's promotion, PayPal has introduced a …
Let's Keep in Touch!
Subscribe to keep up with fresh news and exciting updates.
We promise not to spam you!
Events
What's happening in the digital world
Manchester
5 September 2018
The North's premier search marketing event, Benchmark Search Conference, is back for 2018!
Mobile Growth Summit Europe 2018 will take place on 5-6 September at the Radisson Blu in Berlin,
Amsterdam
19 September 2018
#DMWF Expo Europe 2018 will take place on l9-20 September at Beurs van Berlag in Amsterdam.