DAN
---
is an all-in-one platform to discover the best digital marketing agencies in the world.
Looking for an Agency?
Explore the world's leading local and global agencies to find the one that suits your needs.
Agencies of the Month
Best agencies by region
30 October 2020
27 October 2020
27 October 2020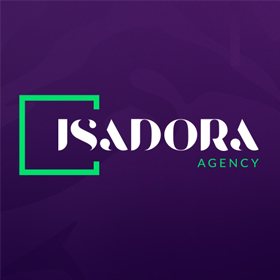 Uplers managed to turn obstacles into opportunities by elevating …
Global digital marketing agency, Croud, has promoted Jamie Hoey into …
When you read these two words "Black Friday", the first …
Dyrdek Machine partnered with digital experience agency eDesign Interactive to …
SEO outsourcing is evolving as a common practice these days. The two key …
Editor's Picks
Showcase of creative content from leading agencies
Each sector has been affected by the coronavirus pandemic differently. And they...
For fathers, and the ones who feel like a father, there are lots …
After the COVID-19 outbreak, it's best to stay home these …
Could employers dramatically enhance employee...
Earth Day is the day to appreciate what Mother Earth has …
Let's Keep in Touch!
Subscribe to keep up with fresh news and exciting updates.
We promise not to spam you!
Events
What's happening in the digital world
Ad World 2020, a 3-day virtual conference, will take place on 2-4 November.
VR Days Europe 2020 will take place on 4-6 November.
B2B Marketing Expo 2020 will take place on 18-19 November.