Description:
We are searching for an Account Executive who will be working in our Berlin office and be directly in touch with the founder.
This role must recognize opportunities and turn leads to long-lasting partnerships with our clients and partners.
We have our sales team gathering new inquiries twice a week from our new potential clients and your role will be to close those deals. To conduct the phone calls with the tentative client, email communication, preparing the offer and closing the deal. From there on the project is shifted to the development team.
With your extensive product knowledge and understanding of market trends, you will communicate directly with clients and prospects, understand their individual needs, and recommend products or services that maximize value.
Successful Account Executives must be a skilled communicator and presenter who can find the best fit between client and product. The ideal candidate will be able organized, passionate about client relations, strong communication skills and focused on enhancing the buyer experience. You will assist in developing sales strategies as well.
Responsibilities:
Providing support for clients by learning about and satisfying their needs
Meeting in person in Berlin or phone calls, email conversations to understand the client's project and needs
Following up with prospects several times throughout the sales cycle to ensure needs are being met
Presenting and demonstrating the value of products and services of Mobiteam to prospective buyers
Preparing the offer
Close the deals
Developing sales strategies
Staying current on company offerings and industry trends
Work hand in hand with the founder
Building long-lasting, mutually beneficial relationships with the clients and internal departments to create a better customer experience
Handling complaints and negotiations
Skills and Qualifications:
Bachelor's degree in business or a related discipline
3 years' experience in a sales or administrative role reporting directly to upper management
Ability to manage multiple accounts while seeking new opportunities
Ability to understand the client's needs, and negotiate costs and services and handle the negotiation process
Requirements:
Strong understanding and knowledge of company offerings and industry trends
The drive and energy to manage multiple accounts while looking for new opportunities
Excellent verbal and written communication skills
Ability to understand client needs
Strong communication and convincing skills
Fluent in German. Strong English
Located in our Berlin office
Thanks and good luck!
Job Application Link: https://mobiteam.de/en/job-position/account-executive-deal-closer-f-m-d-in-berlin-berlin/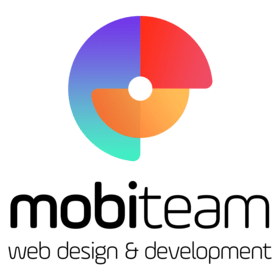 Mobiteam does custom Web Design and Development. Since 2013 It is specialized in creating aesthetically beautiful, user-friendly and high-quality websites.
APPLY NOW
Our member agencies are always looking for the best candidates to hire.