Description:
Crowd is looking for an experienced Global HR & Culture Manager to join their growing and diverse team.
Crowd is a global creative agency, specialising in amplifying demand for brands around the world. Founded in 2012, we have 10 offices worldwide – strategically located in the most important business hubs globally. Specialising in creative communications and a clientele that ranges from travel, real estate, government, professional services, F&B, education and more.
This is a stand-alone HR role which will be responsible for leading and managing an effective HR function to support the management of the employee lifecycle including Recruitment, Induction, Performance Reviews, Employee Relations and Employee Wellbeing.
You will be CIPD qualified (ideally Level 7) with at least 5 years HR generalist experience and a solid understanding of the principles of employment legislation.
Experience of working in a stand-alone HR role will be advantageous.
Key Tasks:
Develop and implement Global HR Strategies and initiatives to align with the overall business strategy
Manage all global Employee Relations related issues
Manage the Recruitment and Selection process, including pre-employment screening and right to work checks
Responsible for all Onboarding and Offboarding processes, i.e Inductions and Exit Interviews
To oversee and manage the Performance Management Process including scheduling and implementing all performance reviews on a 6 monthly basis
Implement and lead on Wellbeing initiatives including keeping the Employee Hub updated and relevant
Assist the Traffic Manager with ensuring that all leave requests are scheduled and input into Avaza
Maintain and update the HR systems (BrightHR and Bayzat)
Implement and maintain a performance related pay process including bonus scheme and pay reviews
Ensure all HR processes and procedures are compliant with employment legislation and HR best practice
Key Skills & Experience:
CIPD Qualified
At least 5 years experience as a HR generalist with a solid understanding of all HR department areas including Employee Relations, Recruitment & Selection, Training & Development, Reward and Employee Wellbeing
Significant experience of managing and advising on Employee Relations issues
Excellent communication skills, including the ability to listen and effectively verbalise ideas
A solid understanding of the key principles of employment legislation
The ability to remain calm in stressful situations including during disciplinary hearings or staff conflicts
Solid ethics and morals and sound judgement
Bonus Skills:
Previous experience of working in a stand-alone HR position
Experience of working in a Marketing environment
International Employment Law Experience
Job Application Link: https://join.thisiscrowd.com/openings/global-human-resources-culture-manager/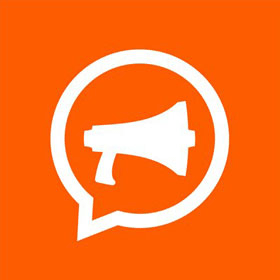 We are an independent marketing agency who specialise in providing Strategic Foresight to help clients explore future territories.
APPLY NOW
Our member agencies are always looking for the best candidates to hire.