Featured Tools
Prominent Remote Working Tools
DAN Member Tools
in Remote Working
PromoPrep is a wonderful way to visualize & plan your or your clients' campaigns and promotions. Say goodbye to frustrating planning spreadsheets, disconnected email chains and untracked team communications within its easy-to-use marketing calendar.
Celoxis is world's leading project management & PPM software. Celoxis is deployed by more than 2000+ customers globally, from mid-sized enterprises to Fortune 100 companies, across industry verticals.
CROOW is an innovative platform that streamlines creative collaboration for faster, better, smarter projects.
SPP.co is the all-in-one client management & billing software for growing agencies selling productized services.
Teamwork is a flexible project management tool that helps agencies manage multiple client projects with ease. Use Teamwork to track and visualize project progress, manage team workload and easily collaborate with clients. Trusted by over 6,000 agencies worldwide.
Forecast is the ultimate upgrade for any project team and organization.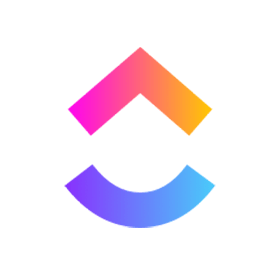 ClickUp is one of the fastest-growing project management tools built for teams of all sizes. Every type of team can use the same app to plan, organize, and collaborate. The platform offers a robust list of features that includes Gantt charts, boards, mind maps, and tables.
Agency Time Tracking Software with Proof-of-Work and Employee Monitoring Features.
How to Choose the Best Remote Working Tools?
Trends are changing, and remote working is now becoming a full-time career option for many. Technological advancements are making it possible to get the same job done from any location with the help of great remote working tools. Working from home has never been easier.

As a business owner, this option can help your brand prosper. You can now offer your employees the flexibility to manage responsibilities away from the office, as well as the chance to hire skilled professionals from any place around the world. Also, you can have remote workers in different time zones. And also, remote working tools might be team collaboration tools, project management software, Google Drive and Microsoft Teams to fasten your remote work.
Read More
BBusinesses are incorporating a variety of remote working alternatives. Not only is this an opportunity to increase productivity but also a great way to boost revenue. But business owners realize that managing their team is just as important as being able to work remotely themselves.
Remote working tools can simplify many aspects of your business processes, managing to keep remote employees more productive and efficient.
That includes everything from seamless workflows, effortless video conferencing calls, secure file sharing, creating great reports and presentations, video chat, video calling, etc. To reap all the benefits of working outside of a traditional office environment, you will need to consider a mix of remote working tools to facilitate project management, collaboration, communication capabilities, cloud storage services, time management like Time Doctor, reporting, and much more.

However, your success lies in being able to choose the right tools for your business. And that requires doing adequate research. Understanding all that the platform has to offer can help you make an educated decision. Some key features that you need to look into are as follows:
Want to be Listed?
Ready to find your new customers on Digital Agency Network? List your tools to reach digital marketing agencies and digital marketers all around the world.
SUBMIT YOUR TOOL