Description:
As a Social Media Marketing Specialist at Emote Digital, you'll work closely with the wider marketing team to execute Social Media Advertising services for our clients. You're encouraged to make the services your own, bringing your own expertise and experience to take our services to the next level.
Day to day, you'll work across multiple accounts, putting together social advertising campaigns, spend recommendations, launching & maintaining campaigns and scheduling ads to go live. You'll also have a hand in briefing design teams, strategy meetings and most importantly, delivering amazing results!
At Emote Digital, you're never alone. You'll always have a team supporting you; copywriters to help with captions, graphic designers for advertising creative and photographers for visual content.
Supporting you from above will be our Marketing Services Director and our friendly team of Account Managers. They'll liaise with clients directly – leaving you to do what you love!
At Emote Digital, our people are our strength. We're looking for a motivated team player, who'll thrive in a fast-paced, client-focused agency environment. If you believe you'd be a valuable addition to our team, we'd love to hear from you!
What You'll Do:
Execute Social Media Advertising services for multiple clients
Manage and optimise social ad campaigns, on a daily and weekly basis, focusing on key in-house and client metrics
Deliver solid results and returns across campaigns, with support from the wider team
Audit, evaluate and review campaigns for new and potential clients
Brief in the creative and copywriting teams where necessary
Report on tasks completed and results from each month via a live dashboard
Provide insight on future social advertising strategies for clients
What You'll Bring:
You LOVE results-driven marketing and have a strong passion for delivering clients a return on their investment
Strong experience across Facebook Business Manager & Facebook Ads Manager (LinkedIn, Snapchat, Pinterest, AdRoll and other channels are a bonus!)
Strong attention to detail and a keen eye for reading data, noticing and addressing trends
Ability to work well under pressure, manage workflows and meet deadlines
Comfortable working on multiple projects simultaneously in a fast-paced environment
Ability to take feedback and make improvements
Excellent written and oral communication skills
Strong understanding of Social platforms, Agorapulse and Sked Social
Experience within a digital agency, or in-house marketing role with previous experience managing digital campaigns for multiple clients and accounts
What We'll Offer You:
A rewarding opportunity with a broad range of clientele
A warm, collaborative atmosphere and unparalleled work culture
We pride ourselves on being one of the best agencies in the industry. We're willing to pay handsomely for the right talent
A communal kitchen stacked with complimentary food and snacks. Plus free barista-made coffee (yes, free!) from one of Hawthorn's best cafes
A modern, light-filled office on Church Street, where we achieve great things! We work 4 days in the office, 1 day from home
Looking to grow in your career? We offer opportunities for training, advancement, conferences, events and incentives for the right person
What To Send Our Way:
Want to work with us? Get in touch with us today! Simply send your resume and cover letter, addressing why you'd be a great fit for the role, to [email protected].
Job Application Link: https://www.emotedigital.com.au/career/social-media-marketing-specialist/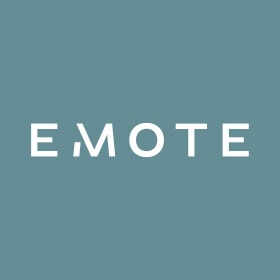 Powerful Websites & Digital Marketing since 2001. Gold Partner WordPress (WooCommerce) & BigCommerce Partner. Meta, Google & Microsoft Partners.
APPLY NOW
Our member agencies are always looking for the best candidates to hire.