Position: Social Media Executive
Description:
We are looking for a talented and enthusiastic Social Media Executive to join our growing team in Dubai. You will be working alongside our account managers, directors, developers, designers and digital marketing specialists to plan, develop and execute social media strategies across relevant platforms on behalf of our high profile clients.
You will have some experience in managing paid, owned and earned social media campaigns and delivering impactful results for clients. This role would suit someone looking to expand their experience and skills, take ownership for delivering world-class work and being part of a creative and collaborative environment.
Crowd is a diverse global team with a great culture. A team player with a positive, can-do attitude is a must!
Key tasks:
• Plan, devise and implement social media strategies across relevant platforms
• Produce client Social Media Strategy and Audit documents
• Work with the web development team to ensure social media tools are kept up to date
• Manage multiple social media campaigns and day-to-day activities.
• Manage the Crowd and client presence in social networking sites including Facebook, Twitter, and other similar community sites, posting on relevant blogs, and seeding content into social applications as needed
• Become an advocate of Crowd and its clients in social media spaces, engaging in dialogues and answering questions where appropriate
• Manage blogger outreach programmes and build an active brand ambassador network to spread the word about Crowd and our clients
• Set and monitor KPI's measuring the impact of social media strategies, and analyse, review, and report on effectiveness of campaigns
• Regularly feedback insights gained from social media monitoring to evolve strategies in a timely fashion
• Monitor developments in social media tools, trends and applications
• Meeting clients and building relationships
• Increasing client spend through well thought out concepts and execution
• Weekly reports for Management team
Key Traits:
• Fluent English speaking and writing is essential
• Excellent communicator, both written and verbal
• Confident in dealing with a variety of stakeholders at all organisational levels
• Enthusiastic and energetic
• Highly organised – able to handle multiple deadline driven projects and workflows
• Flexible – able to quickly adapt and respond to changing situations
• Willingness to undertake a variety of work outside of your role's perimeters
• Accurate – have an eye for detail
• Arabic reading/writing is a bonus
Job Application Link: https://thisiscrowd.com/jobs/social-media-executive/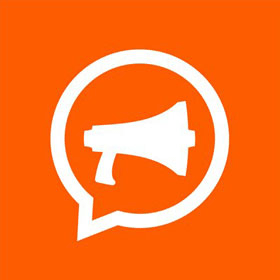 Crowd is a global creative agency with 12 offices worldwide. So wherever you are, Crowd will make a world of difference to your brand
ADDRESS
3F-B-05 Empire Heights, Business Bay, Dubai, PO Box 124584, UAE
PHONE
+971 (0) 4 446 2034
E-MAIL
results@thisiscrowd.com