Description:
Crowd Amsterdam is looking for a Project Manager with 2+ years of experience in managing digital marketing projects. Read on if you are highly organised and confident in your ability to streamline teams and processes to exceed client expectations.
As a project coordinator for a global agency, you will have oversight over multiple projects and be the key liaison between the various resources involved. The work will involve supporting the other resources such as designers and developers in the studio by overseeing the administration and completion of projects from definition to delivery.
You will also be responsible for refining our existing processes, scheduling our global team and bringing your experience to bear on the tools we use everyday to ensure projects run efficiently and on time.
We will expect the Project Manager to bring tried and tested skills to the table. The ideal candidate will have experience with ensuring the project is a success from the start to the end; meeting deadlines, managing expectations from various stakeholders and keeping the whole project within budget is of no issue to you.
Working in the fast paced environment is something you are comfortable with. Managing and tracking projects to the highest standard possible, dealing with last-minute changes should they arise, the ability to communicate exceptionally well in both technical and non-technical scenarios to ensure projects are delivered on time and to spec is something that excites you. Experience in client servicing is a plus.
Crowd is a global agency and works to amplify demand for our clients. We value a vibrant work culture even when we work remotely. Our teams work collaboratively, and as a Project Manager you will be a central aspect of making this work. If this sounds like the place for you, do get in touch with us.
Key Tasks:
Overseeing and managing projects from start to finish
Guarding timelines and processes, and meeting deadlines
Assist with the creation of quotes and proposals
Ensure projects stay within budget
Working closely with the Account Management team
Planning and managing tasks effectively and in a timely manner
Creating status reports, and taking care of status calls with client and partners
Managing the core team and freelancers
Assisting with creating quotes and raising invoices
Streamlining projects and operations
Taking care of basic administrative tasks
Assisting (and streamlining) daily operative tasks
Key Skills:
2+ years experience Project Managing in the digital field
Excellent Communication and Organisational skills
Wide knowledge of digital marketing fields and processes
The ability to work in a fast-paced environment
A methodical approach to work
An enthusiastic and proactive approach
A strong understanding of our industry
Strong communication and organisational skills
Experience in client-servicing is a plus
Job Application Link: https://careers.thisiscrowd.com/project-manager/en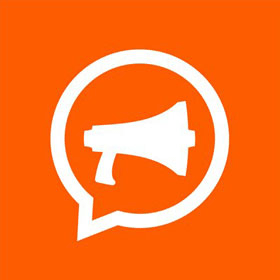 Crowd
Crowd is a global creative agency that specialises in amplifying demand for brands around the world.
APPLY NOW
Our member agencies are always looking for the best candidates to hire.