Description:
We are Propeller – a 360° digital agency delivering exceptional online experiences. We form strategic digital partnerships with a broad array of clients with a focus on the hospitality, luxury and lifestyle sectors.
Looking to join a brilliant team who love what they do? We're a group of friendly, passionate people who care about our clients, our work and each other, whilst using exciting tech to help big and small brands grow online.
About The Role:
You will own the development cycle for some really exciting brands
You will work closely with our Project Management & Account Management teams to ensure we deliver high quality work on time and within budget
You will contribute to our development processes and help us to ensure we are developing high quality work using the latest technologies
What We're Looking For:
A solid track record of development experience
A team player with an incisive approach to working out problems
You Have Experience In:
PHP 7.x, including experience with object oriented PHP programming
Using MySQL databases with PHP, including database and query design
Creating & using REST APIs
MVC frameworks such as Symfony, Laravel, etc
Git
It Would Be Beneficial If Additionally You Had:
AWS, including services like ECS, S3, SQS, Cloudfront, etc
Docker for development and deployment
CI, especially CircleCI
ORMs such as Doctrine
Javascript, HTML
If this sounds like something you might like and you feel you would make a difference to Propeller, we would love to hear from you.
Job Application Link: https://www.propeller.co.uk/careers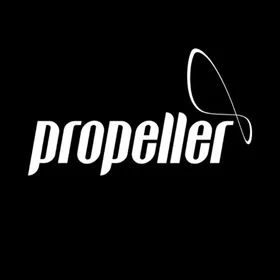 Propeller is a fully integrated digital agency delivering exceptional online experiences. WE DESIGN, BUILD, LAUNCH AND CONVERT. LET'S MAKE SOMETHING GREAT!
APPLY NOW
Our member agencies are always looking for the best candidates to hire.