Description:
We are Propeller – a 360° digital agency delivering exceptional online experiences. We form strategic digital partnerships with a broad array of clients with a focus on the hospitality, luxury and lifestyle sectors.
Looking to join a brilliant team who love what they do? We're a group of friendly, passionate people who care about our clients, our work and each other, whilst using exciting tech to help big and small brands grow online.
About The Role:
You will design layouts for an exciting roster of clients across a range of digital media, including websites, booking platforms, marketing & social media
You will oversee design projects, from wireframe prototypes to fully rendered concepts
You will take part in establishing the scope, specifications and requirements for projects
You will liaise with the Project and Account managers to ensure clients needs are met
What We're Looking For:
A stunning portfolio demonstrating excellent design and strong fundamental understanding of hierarchy, layout and typography skills and exceptional attention to detail
An understanding of the basic principles of UX/UI design and how they are applied
A deep understanding of creative principles and practices
An incisive approach to working out problems
A passion for all areas of digital and how they can be commercially applied
Full competency in Adobe CS programs such as XD, Illustrator & InDesign or equivalents
It Would Be Beneficial If Additionally You Had:
Knowledge of Adobe After Effects
A basic understanding of HTML/CSS capabilities
Experience in branding design
Illustration skills
If this sounds like something you might like and you feel you would make a difference to Propeller, we would love to hear from you.
Job Application Link: https://www.propeller.co.uk/careers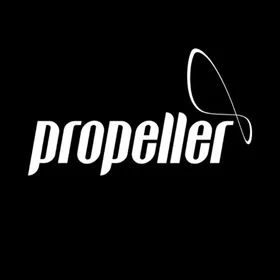 Propeller is a fully integrated digital agency delivering exceptional online experiences. WE DESIGN, BUILD, LAUNCH AND CONVERT. LET'S MAKE SOMETHING GREAT!
APPLY NOW
Our member agencies are always looking for the best candidates to hire.