Position: Creative Designer
Job Description
Crowd are a global, award-winning agency with offices in London, Bournemouth, San Francisco, Detroit, Dubai, Toronto and Shenzhen. Specialising in creative communications and a clientele that ranges from government, professional services, F&B, travel, education and more, our Dubai studio is expanding and looking for a talented, experienced designer to join the team.
You'll be working as part of our global multicultural creative team contributing to a diverse range of briefs. You will translate ideas into high quality deliverables across digital, motion, identity, print, and other mediums.
Your portfolio should demonstrate a strong mix of creative skills from great conceptual thinking through to flawless execution. Detail oriented and accurate, you'll also be able to articulate creative ideas and rationale verbally and in writing.
Reporting to our Creative Director, the role is a good fit for someone seeking a creative and collaborative environment. You will have the opportunity to expand your capabilities, take responsibility for delivering world-class innovative work, and bring the benefit your experience to a growing team.
Crowd are a diverse global team with a great culture. A team player with a positive outlook – even under pressure – with great communication skills and a sense of humour is a must!
Key tasks:
• Creative problem solving and concept development
• Effective and accurate delivery of projects to set deadlines
• Inspiring the team and articulating creative ideas
• Independent execution of creative design production tasks
• Written and verbal communications with teams, clients, and suppliers
Key experience and skills:
• A minimum of three years experience working within an agency environment
• A strong portfolio that demonstrates a strong mix of creative skills and flawless execution
• Effective in a multi-disciplined environment and able to impart design leadership across a variety of areas, including: User Experience, User Interface, Print and Layout, Video/Motion and Social Media.
• Proficient in Adobe CC; Adobe Illustrator, InDesign, Photoshop.
• Comfortable with Microsoft Office
• Committed and self-motivated with the ability to manage your own time
• Great written and verbal communication skills
• Proven ability to interpret and engage with a creative brief, problem solve, and articulate design solutions
• Strict attention to detail and quality-control
• Great sense of humour
Bonus Skills:
• Fluent in English and Arabic
• Some knowledge of HTML & CSS an advantage
• Experience in After effects and Premiere a distinct bonus
• Ability to sell design thinking to key stakeholders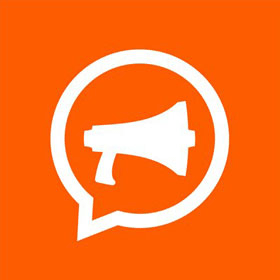 Crowd is a global creative agency with 12 offices worldwide. So wherever you are, Crowd will make a world of difference to your brand.
ADDRESS
A1-07 Empire Heights, Podium Level, Business Bay, Dubai 124584, UAE
PHONE
+971 (0) 4 446 2034
E-MAIL
results@thisiscrowd.com