Description:
The Charles is looking for an experienced Content Strategist to join our growing team. The ideal candidate is someone who is excited to team up with designers, producers and developers to create innovative content solutions.
They need to have familiarity with the Consumer Journey and Connection Strategy process and come from a background in digital marketing and/or content production & management. Those successful in this role are self-starting social enthusiasts, able to truly hear a client's feedback and present them with the perfect solution. They are true collaborators who can efficiently work across all departments within the agency.
Remote – OK
Roles & Responsibilities:
Expertise in content strategy with a passion for bringing brands to life through digital narratives that transform businesses and industries
A strong background in content strategy, with experience working on enterprise websites and multi-persona focused marketing strategies
You should have deep familiarity with best practices for organizing and tagging content for the digital environment and understand how to efficiently structure content
Define opportunities, insights, and frameworks for the Creative Team to act on that result in increased growth, and engagement for the client
The ability to communicate with teammates and clients. When someone asks the question "Why?" you're ready to explain our reasoning and back it up with evidence
Possess a strong curiosity and ability to deal with ambiguity. Comfortable working autonomously and a preference for a fast-paced, agency environment
A creative storyteller, you have the ability to bring creative work to life
Comfortable dealing with both internal teams as well as external clients
Ready to help interpret research findings; create lasting plans for legacy content, partner content and new content
Qualifications:
3-5 years of experience within an agency setting with a focus on digital work
Skilled at engaging with senior clients and their teams to realize ambitious outcomes
Strong working knowledge of all social media platforms
Expertise with relevant experience in content strategy, copy or campaign creation, and UX strategy
You've had exposure to multiple industries with in-depth knowledge of 1–2 industries
Comfortable working across multiple brand accounts at once in agency environment
Social media management experience, including posting, engagement, and deep understanding of social algorithms
Job Application Link: https://thecharlesnyc.breezy.hr/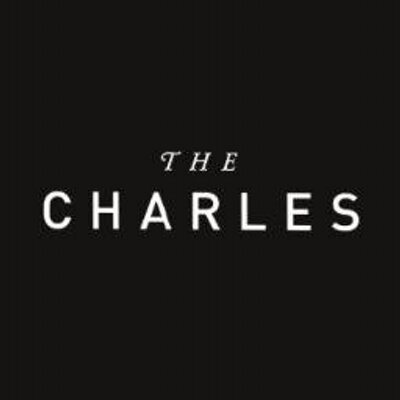 The Charles
The Charles is a full service, creative and digital agency specializing in strategic campaigns, digital design and marketing, technology and content creation.
APPLY NOW
Our member agencies are always looking for the best candidates to hire.